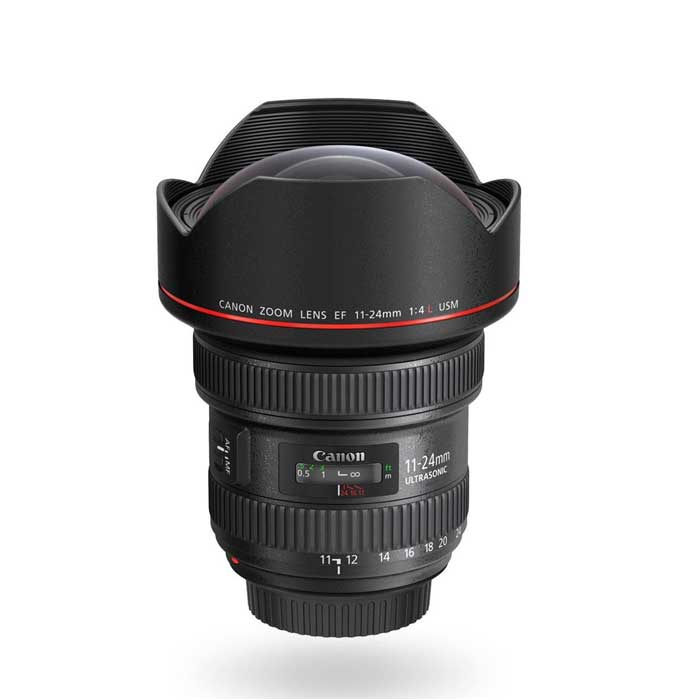 Canon EF 11-24mm f/4L USM
EF 11-24mm f/4L USM
Capture dramatic landscapes in a single shot with this ultra-wide angle lens.
Capture your world with an ultra-wide perspective.
The EF 11-24mm f/4L USM is a clever creative lens for landscape, travel and architecture photographers and cinematographers working on location.
Create intricate landscapes from your perspective
Exploit the relationship between foreground and background and create powerful and dramatic images of beauty.
Don't worry about distortion as you zoom
With the EF 11-24mm f/4L USM lens you can shoot in tight interiors and capture architectural detail with minimal distortion levels.
Near silent auto focus.
The combo of rear focus and ring ultra sonic motors offers near silent auto focus with high precision and speed, perfect for filming.
EF 11-24MM F/4L USM SPECIFICATIONS