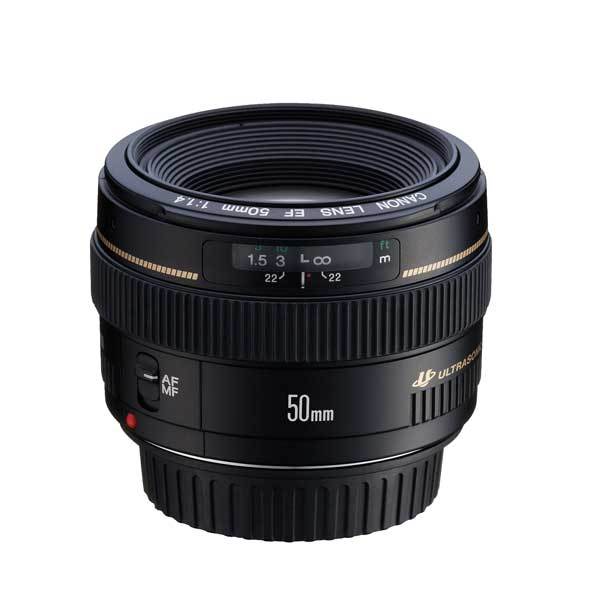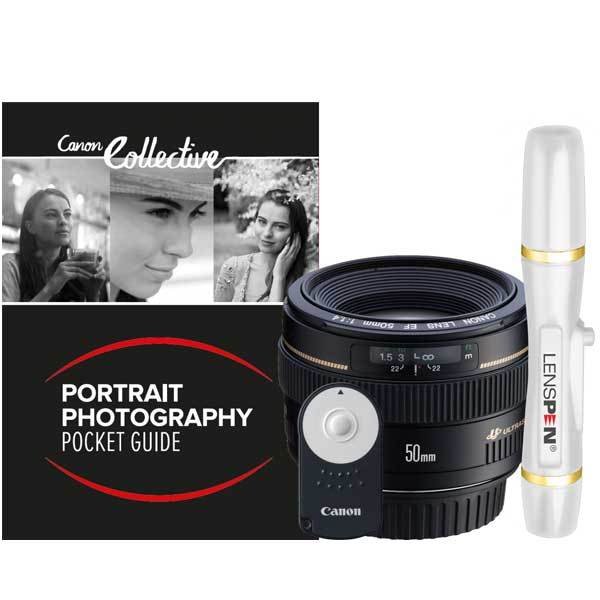 Canon EF 50mm f/1.4 USM Lens
EF 50mm f/1.4 USM
Small in size, but this lens is no lightweight.
While it may be small in stature, the EF 50mm f/1.4 USM offers big results. This impressive little lens is often a favourite among photographers, offering a useful focal length and excellent image quality, all at a very affordable price. It is compact and light, yet robust enough to stand up to everyday use – and because of its size, it is easy to carry and comfortable to handle. If you're looking for a lens with a fast aperture, this could the next lens you add to your kit.
As a portrait photography lens, it has many remarkable attributes. Its focal length makes it ideally suited to full length body portraits and head-and-shoulders portraits, while its Micro USM motor driven autofocus and Full Time Manual focusing allow you to capture beautiful detail within your subject. Another essential feature for a portrait lens is its ability to create a smooth background blur – a task the EF 50mm f/1.4 USM is well prepared for.
Advanced Portrait Photography Pack
Contains EF 50mm f/1.4 USM lens, Portrait Photography Pocket Guide, RC6 Remote Control and LensPen Elite Lens Cleaner