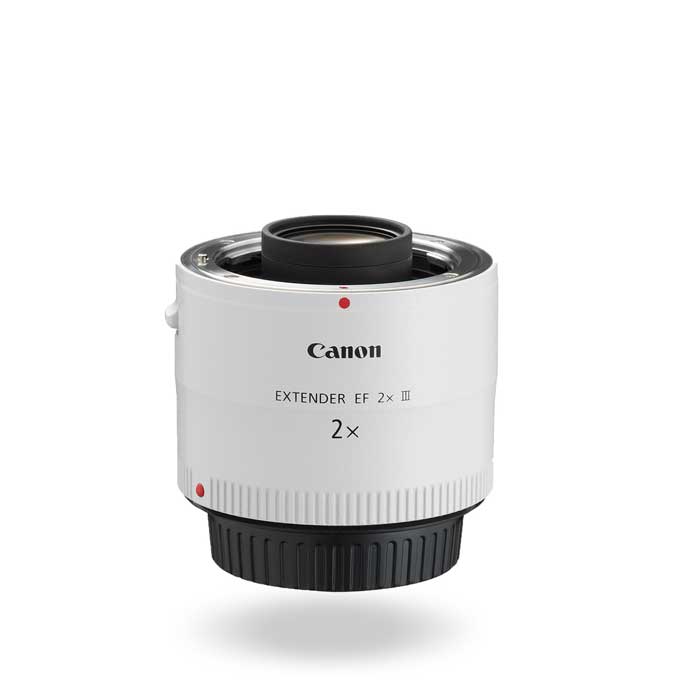 Canon EF Extender 2.0x III
EF Extender 2.0x III
Expand the focal length of your lenses.
Enjoy focal length extension for super telephoto lenses
Compatible with most telephoto and zoom lenses within Canon's flagship professional L-series, the Canon Extender EF 2x III is a great kit addition.
Outstanding image quality at double the distance
This extender's smart design ensures no loss of lens performance or image quality whilst doubling your focal length.
Built to use in any environment
Improved anti-reflection materials and coating around the edge of lens elements reduces flare and its durability makes it resistant to dust and water.
Enjoy improved communication between lens and camera
EF Extender 2.0x III's in-built microprocessor provides accurate transfer of data between lens and camera, perfect when on location.