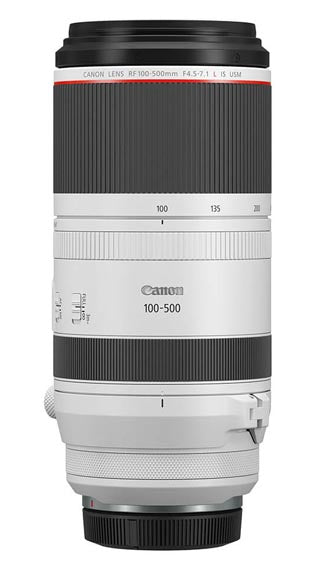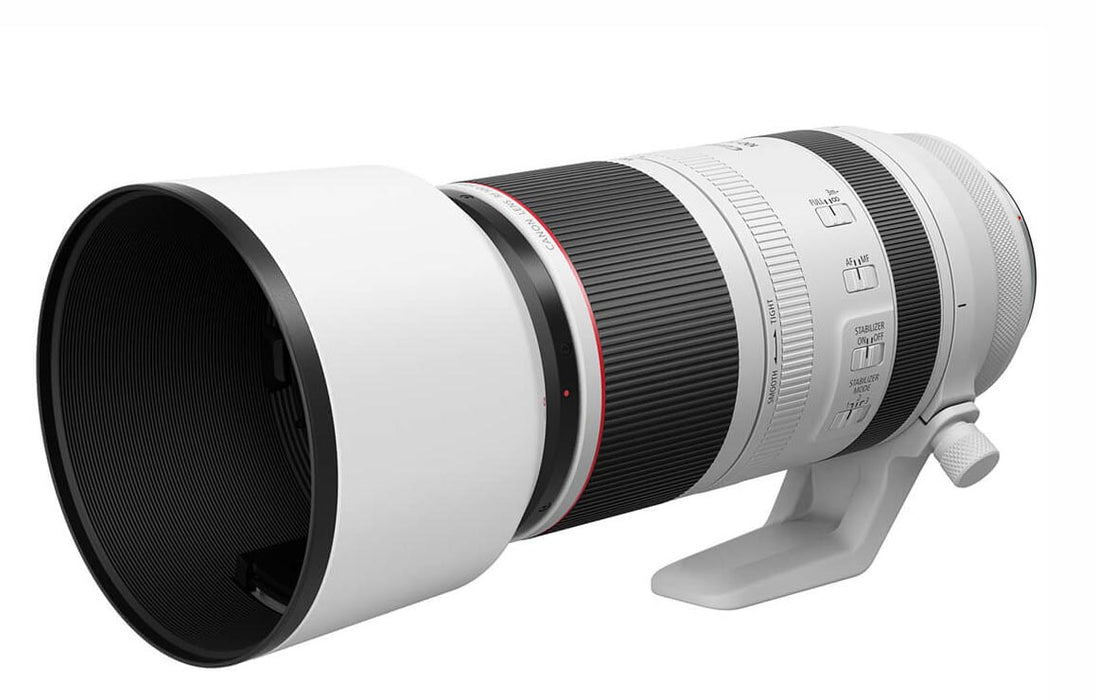 Canon RF 100-500mm f/4.5-7.1L IS USM in stock now.
Wide zoom range to photograph a range of subjects
The RF 100-500mm f/4.5-7.1 L IS USM has a wide zoom range that can cover a huge range of scenes with just one lens. It is suitable for motor sports, field sports and nature photography where you want to reduce the weight of the equipment you are carrying, and also for news shooting such as documentaries, newspapers and magazines.
High image quality in an L-Series lens

The high image quality suited to L lenses can capture clear images with high clarity from the centre of the frame to the periphery throughout the entire zoom range.

Lightweight design in a super-telephoto lens

The RF 100-500mm f/4.5-7.1 L IS USM has a 1,370g lightweight design with a high-power zoom of 100-500mm. This delivers a very mobile shooting system when combined with a Canon EOS R system camera body.