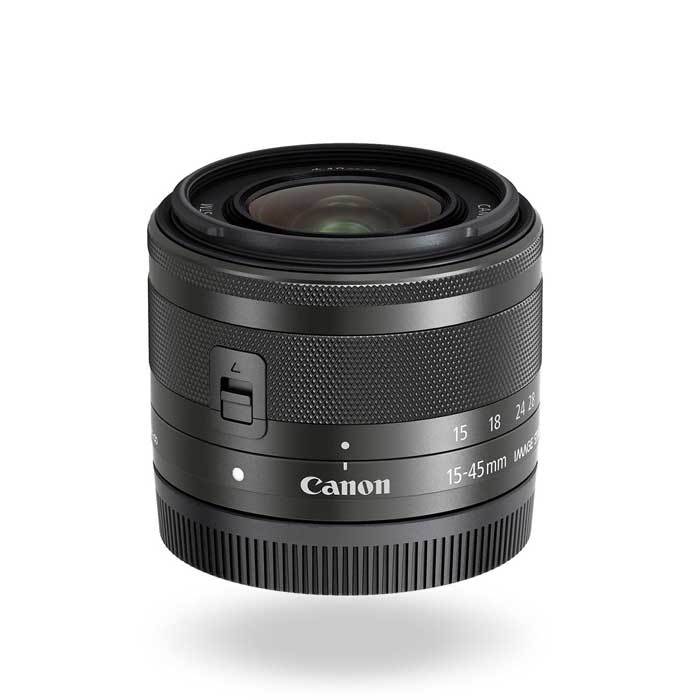 EF-M 15-45mm f/3.5-6.3 IS STM
The compact zoom lens for your EOS M mirrorless camera.
Achieve incredible image quality with ease
Capture your world in zoom with the EF-M 15-45mm f/3.5-6.3 IS STM lens for your EOS M Mirrorless camera.
Shoot at wide focal length when you want
It's easy to capture intriguing landscapes or artistic movies with a 15mm focal length that opens doors to the world of photography.
Take control over your shot
The EF-M 15-45mm f/3.5-6.3 IS STM features stepping motor technology for fast, smooth, and near silent auto focus where ever you're shooting.
The versatile lens for mirrorless compacts
Get better at your photography as you shoot with the 15-45mm focal length that helps you capture your world as you see it.