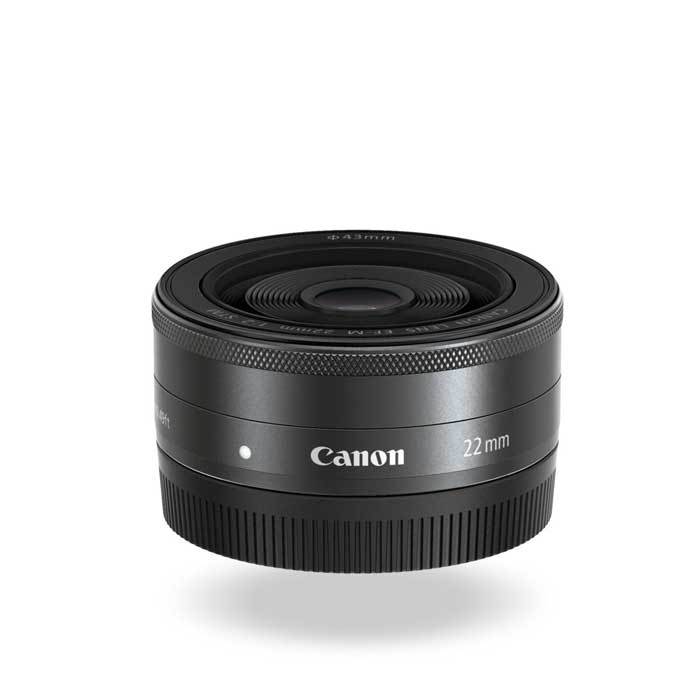 Discover the compact pancake lens ideal for street photography.
Never miss a shot with this super compact pancake style lens for your EOS mirrorless camera
The ultra slim and lightweight lens
The ideal travel lens, EF-M 22mm f/2 STM boasts an ultra slim, lightweight body with stylish aluminium exterior and EF-M mount for EOS M Mirrorless.
Tell the stories from the streets
It may be slimline in design but this lens packs a punch with an equivalent focal length of 35mm for a wide angle street view and natural perspective.
Enjoy superb low light performance
When out on the town, this lens's wide maximum aperture of f/2.0 offers greater flexibility to capture the atmosphere without a flash or a tripod.
Shoot smooth out of focus backgrounds
Produce professional images with great impact. The EF-M 22mm f/2 STM lets you create smooth out-of-focus backgrounds to emphasise your subject.