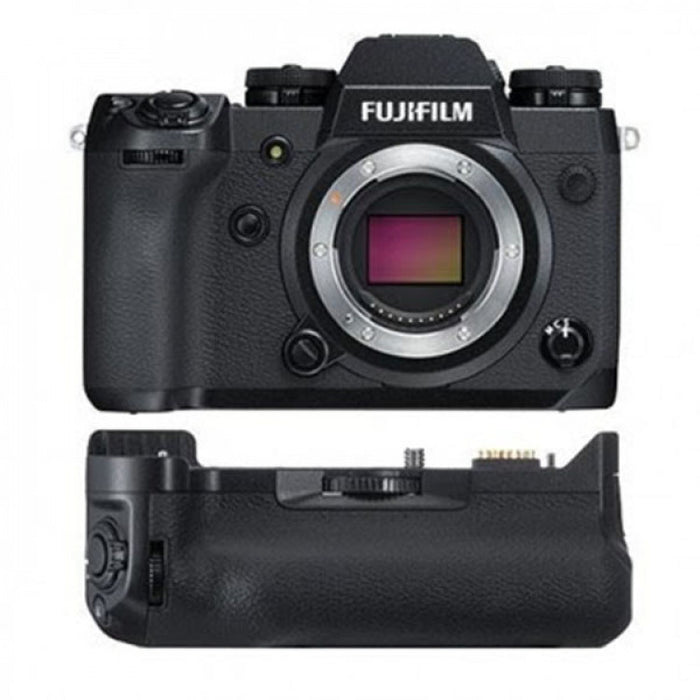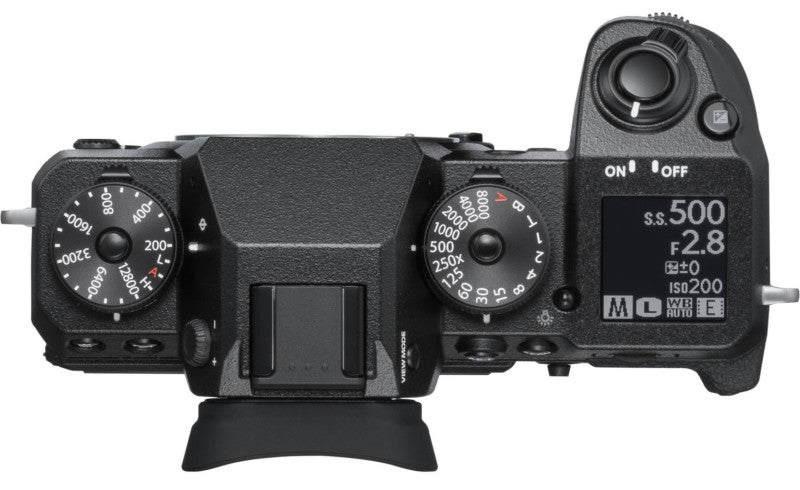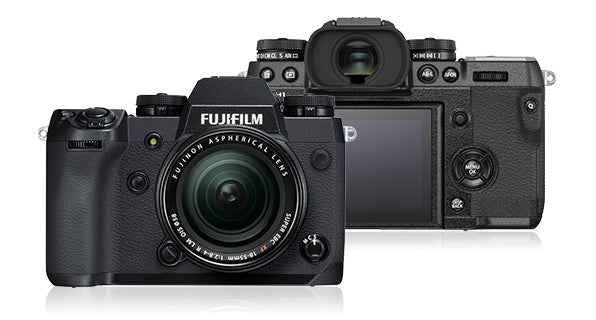 FUJIFILM X-H1 Mirrorless Camera with Vertical Power Grip
X-Trans™

*

CMOS III & X-Processor Pro
New In-body image stabilization
New Feather-touch shutter button
New Film Simulation "ETERNA"
New Flickering reduction
Weather resistant structure
Includes vertical power boost grip
The FUJIFILM X-H1 uses the APS-C size X-Trans™ CMOS III sensor (24.30 million pixels, without low-pass filter) and the high-speed image processing engine X-Processor Pro. When used in combination with the extremely high-quality FUJINON lens, as well as the unique color reproduction technology developed by FUJIFILM more than 8 decades ago, the FUJIFILM X-H1 produces outstanding, unrivaled quality images recording the finest details of the subject including its texture, three-dimensional structure and even the atmosphere and vibe of a particular scene.
The first internal in-body image stabilization (IBIS) system to feature in an X Series camera, harnesses three axial accelerometers, three axial Gyro sensors, and a specially developed dual-processor. Combined, this achieves the high speed of approximately 10,000 calculations per second. When unified with compensating mechanisms, results in uncompromising image quality and precision with performance.
With Film Simulations, you can apply colors and tones that match your artistic intentions to your pictures, as if choosing different special effect photographic films. The FUJIFILM X-H1 comes with sixteen Film Simulation modes, which Fujifilm has uniquely created based on the color-presentation philosophy and know-how the company has developed through more than 80 years of photo film production
The FUJIFILM X-H1 is the first camera in the X Series to include ETERNA, a new film simulation ideal for shooting movies. This mode simulates cinematic film, creating understated colors and rich shadow tones, greatly enhancing creative freedom during post-processing.
Flicker reduction modes are essential for indoor sport photography, and the FUJIFILM X-H1 achieves this using a mirrorless camera, allowing for stable exposure during burst shots even under fluorescent and mercury lighting.
The very latest digital technologies have been used to develop X Mount lenses, which offer high-precision optical designs to deliver the highest possible image quality. The current line-up of lenses ranges from ultra wide-angle to super-telephoto lenses. These lenses bring out the very best image quality from the FUJIFILM X-H1.
The FUJIFILM X-H1 has advanced features to support professional workflow, including the data communications function, multi-flash lighting suppor t and compatibility with various software products.