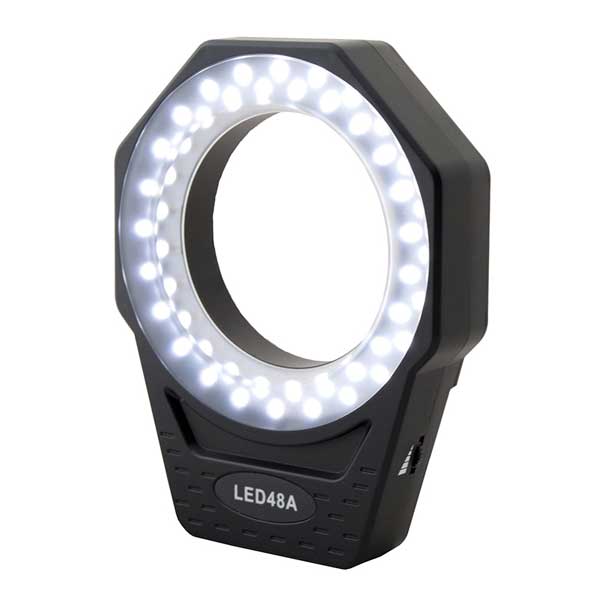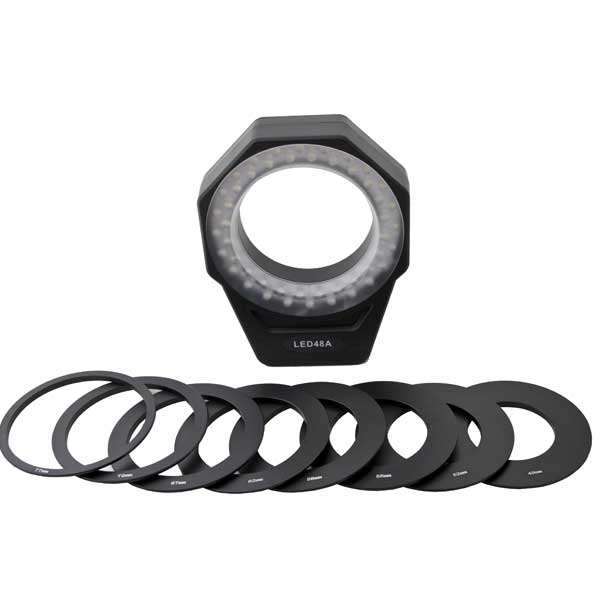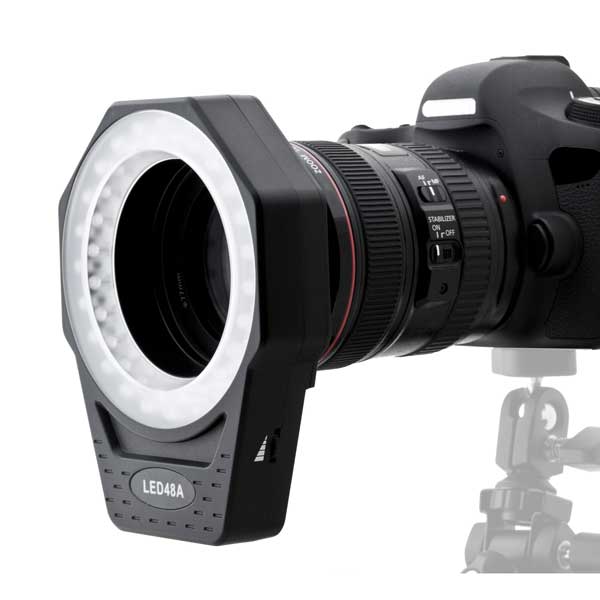 Glanz LED 48A Macro Ring Light
KEY FEATURES
Uniform Lighting for Up-Close Photography
Bright 48 LED Light Output
Variable Power Dial
Diffusion Panel
Powered by 2x AA Batteries (sold separately)
8 Adapter Rings Included
The Glanz Macro LED Ring Light (LED48A) is an essential tool for macro photography, product photography and medical or dental imaging applications. 
48 individual LED lights, a diffusion panel and a variable power dial work in harmony to deliver uniform lighting which fills in shadows and eliminates vignetting for stunning results in all your up-close photography.
Powered by two AA batteries (sold separately)
8 included adapters mean the system is compatible with nearly all interchangeable lens cameras and ensures creative versatility across a broad range of lenses. 
49mm, 52mm, 55mm, 58mm, 62mm, 67mm, 72mm, 77mm

Dimensions (W x H x D): 12.1 x 7.8 x 3.5cm
Weight: Approx. 140g (without battery)