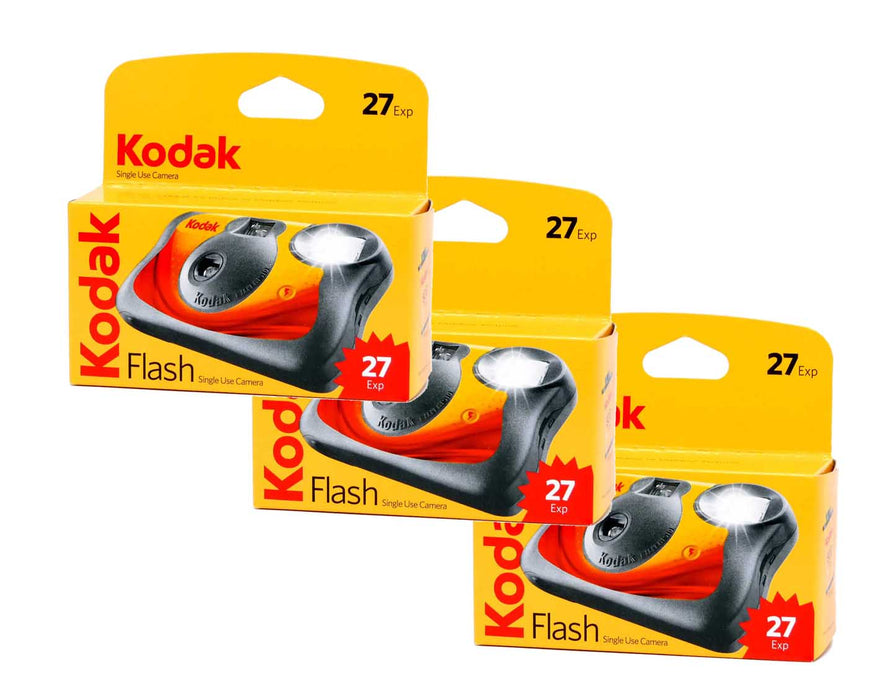 Kodak single use cameras 400-27 shots 3 pack on order
35mm, ISO 400, fine grain, highly versatile colour film that can be processed on the high street (in C41 chemistry). Built-in flash for indoor photography.

High speed ISO 400
Colour C41 processing
Wide exposure latitude and well defined highlights
3x Single Use Cameras available.