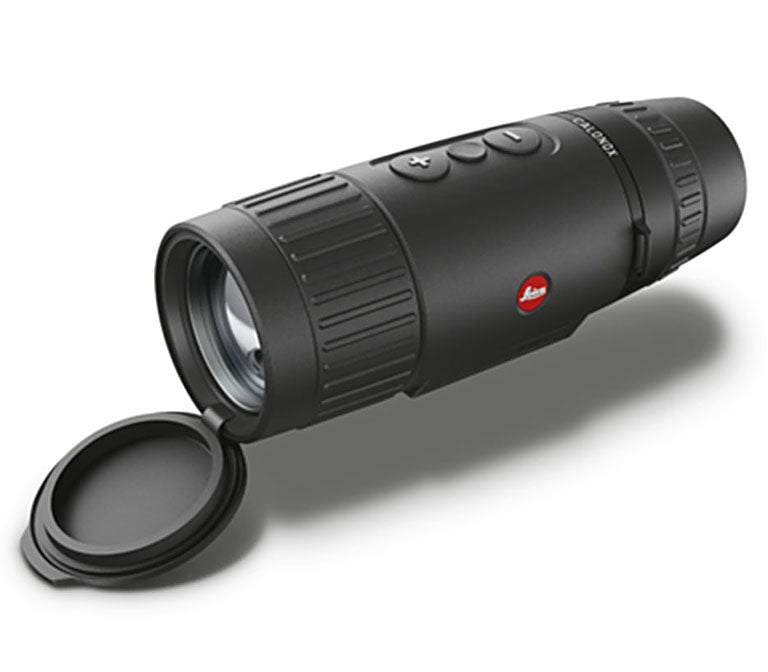 Leica Calonox View Thermal camera
Superior image quality with Leica Image Optimization (LIO™)
Leica's own imaging programming and use of special algorithms result in an amazing quality image with excellent temperature resolution.

Photo/video function with live view
The Leica Calonox View has 16 GB internal memory for recording special observations as photos or videos. Using the Calonox View App, the stored images can be transferred to a smartphone via WLAN, or to a computer via cable. Live view observations are also possible via cell phone.
Four colour viewing modes, Red Hot, White Hot, Black Hot, Rainbow
8 Hour battery life rechargeable by USB cable.
Impressive detail recognition at a long range
See more, identify game safely: With a defined target size of 1.7 x 0.5 m, the Leica Calonox View can detect targets up to a distance of 3,000 meters, recognize targets up to 1,000 m, and precisely identify them up to 500 m.
Powerful digital zoom
Ideal for close-up observations, the 42-mm objective in combination with the 2.5x basic optical magnification provides a large field of view and the best overview. The digital zoom can be set to a magnification of up to 10x, so that no details remain hidden, even at great distances.
Elegant design & intuitive operation
The shapely product design in the well-known Leica style is geared towards the user's hunting needs. Its cylindrical shape and easy operability integrate perfectly into the hunter's equipment. The user-friendly, intuitive three-button menu offers streamlined navigation, which enables easy and quick handling even when wearing gloves.