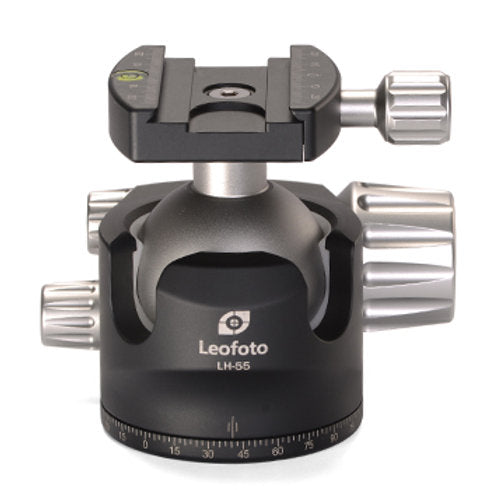 Leofoto LH-55 Head

The Leofoto LH-55 tripod head ball head is the largest head
in the LH series. Ideal for those looking for a light extremely solid,
professional headset with good carrying capacity.  
The tripod head is made of anodised aluminum and remains light with a 
carrying capacity of 50 kilos. The Leofoto LH-55 with Arca-Swiss
compatible plate is equipped with a 3/8-inch tripod screw and a
removable 1/4 inch adapter, making it possible to use this head on
almost every tripod.
Ball diameter: 55mm
Panning base diameter: 72mm
Height: 98mm
Mounting hole: UNC3/8"-16
Max load: 25kg
Weight: 912g