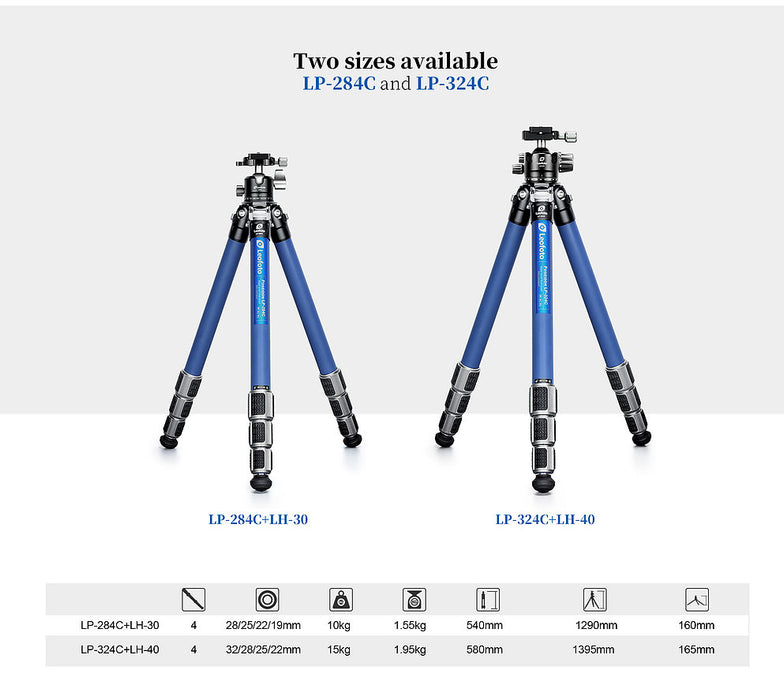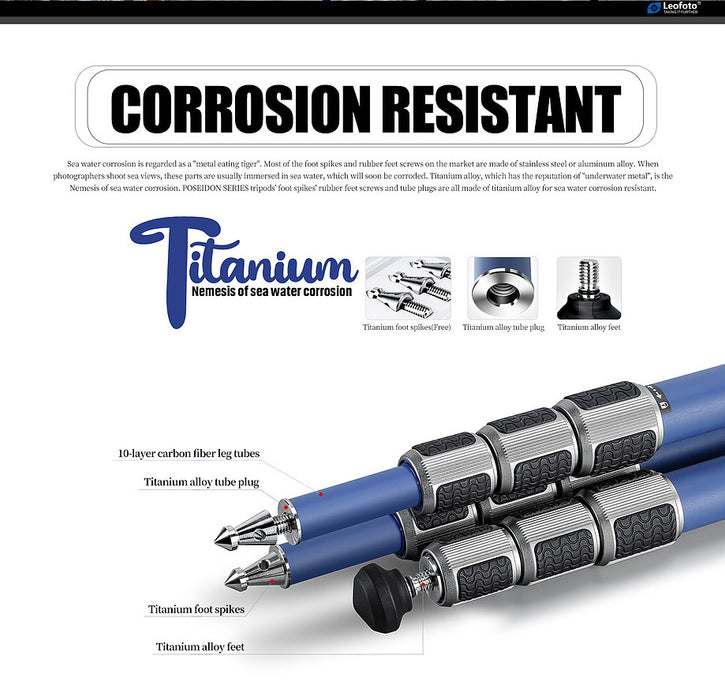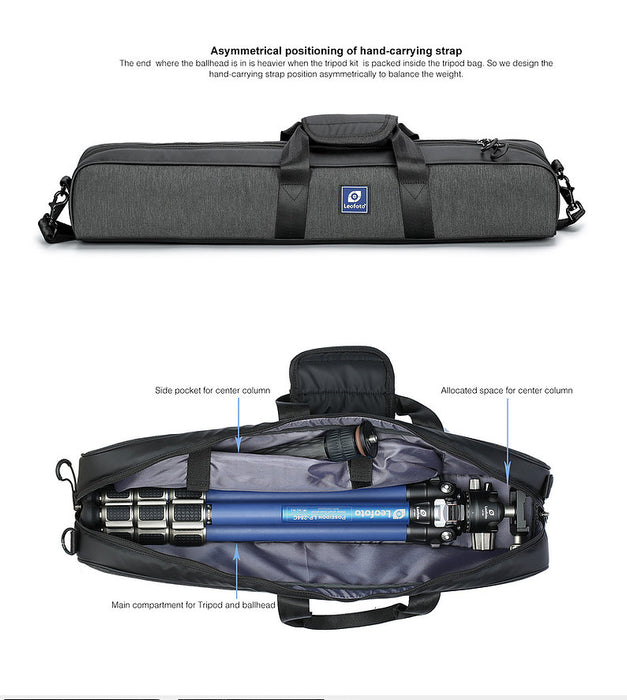 Leofoto LP-284c+LH30 head
Leofoto LP-284c+LH-30

the Poseidon Series is a no centre column tripod featured in 
blue carbon fire tube with a distinctive new lock system and
3D wave-shaped anti-spinning silica gel mats.  
Made of Toray 100% 10-layer carbon fibre leg tubes featuring
cross rhombus structure for greater strength, stability and less vibration.
  
The Poseidon is corrosion resistant with all tripod foot spikes,
rubber feet screws and tube plugs made of titanium alloy making it
corrosion resistant to sea water.  
This is achieved with the waterproof locking system featuring
three embedded silica gel mats which avoids twisting in water.