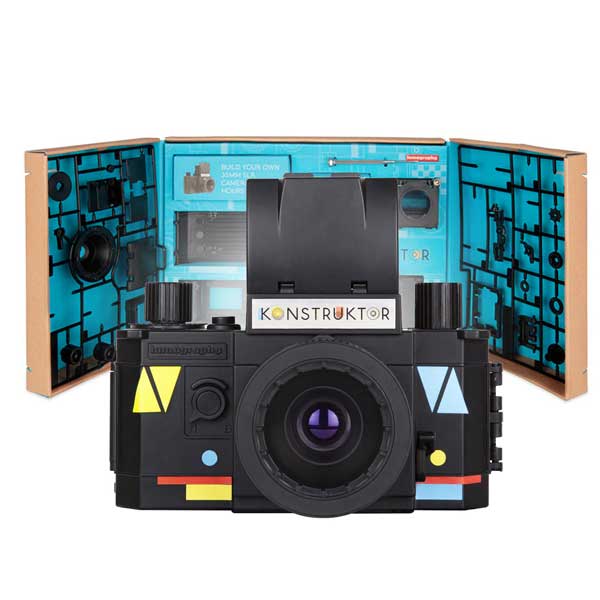 Lomography Konstruktor Super SLR DIY Kit
The Super Kit lets you capture memories with the Konstruktor 35mm SLR and pairs it with all the best Konstruktor accessories that let you experience the complete analogue lifestyle.
Grab this complete DIY kit that allows you to build your own fully-working & customizable 35mm SLR camera! Put it together and you'll be all set to start shooting fantastic analogue film photos. The kit also includes two close-up lenses and a magnifying chimney hood for quick & easy focusing.