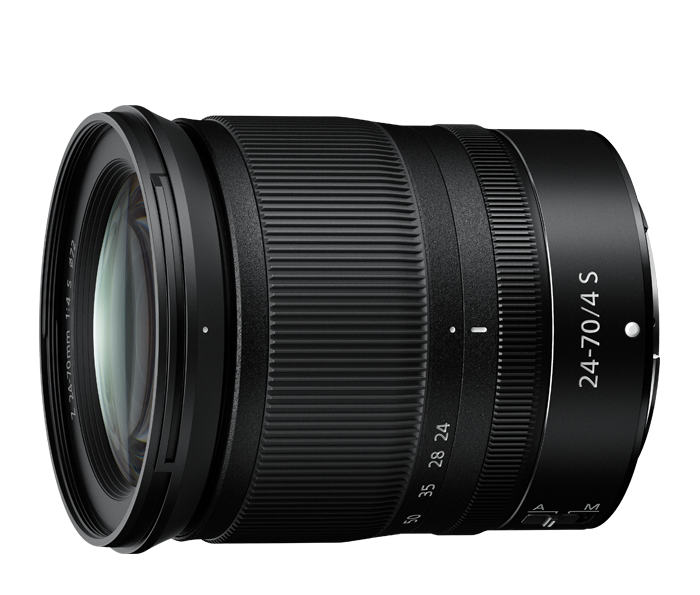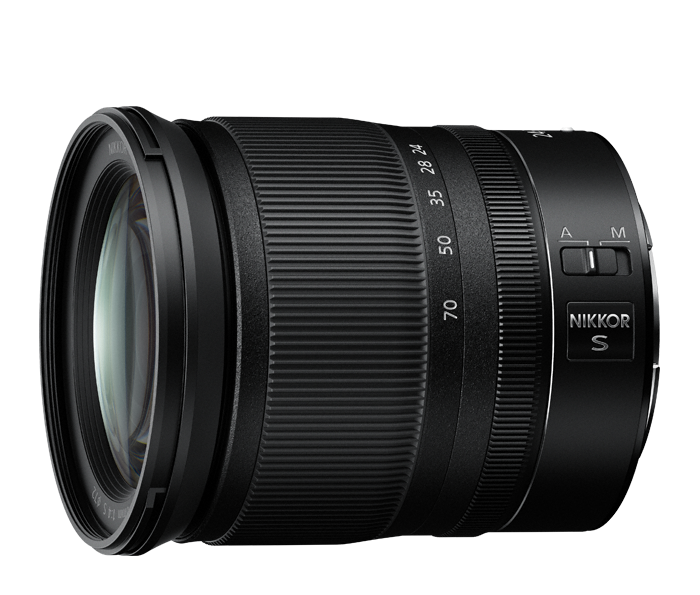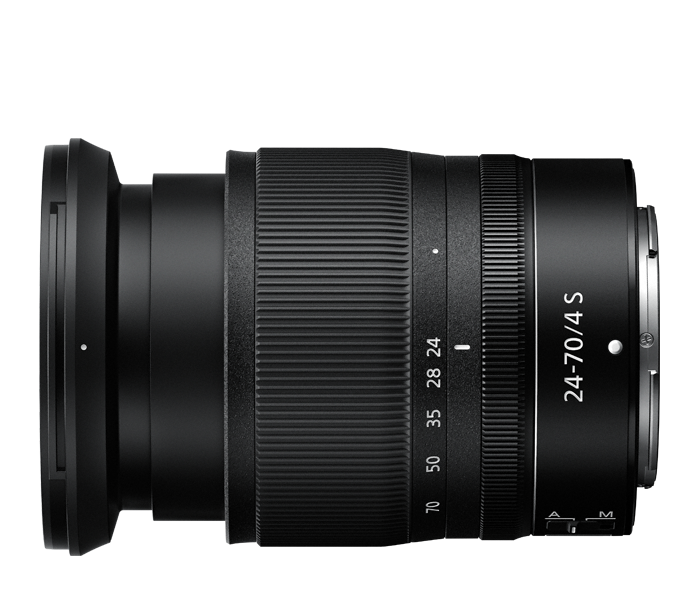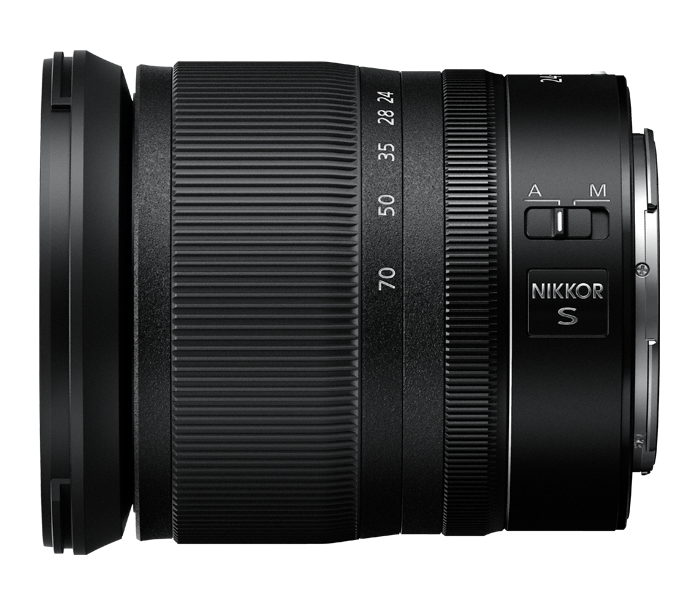 A standard zoom that's anything but standard.
A 24-70mm zoom lens covers a sweet spot of the focal length range. Capture wide-angle views one moment, close-ups the next and everything in between. This reimagining of the classic everyday zoom, optimized and evolved for new Z cameras, achieves breakthrough image quality and performance for both stills and videos.
Breakthrough Z system performance
Cutting-edge optical technology
Empowered by the Z system's larger mount, shorter flange distance and cutting-edge imaging advancements, the NIKKOR Z 24-70mm f/4 S delivers uncanny sharpness, vibrance and even lighting across the entire frame.
Consistently brilliant
A constant f/4 max aperture maintains consistent exposure at any zoom setting. Record smooth zoom transitions with even lighting across the entire sequence.
Not rough around the edges
The larger Z Mount enables epic definition and resolution from the center of the frame to the edges. No need to stop this lens down.
True to life
A new optical formula achieves faithful color reproduction with minimal axial/lateral chromatic aberration and virtually zero sagittal coma flare, even at 24mm.
The front line of an imaging revolution
Next-generation Z design and optics
Z lenses, perfectly matched to Z camera bodies, are designed with a sense of consistency that combines reliability and beauty with next-dimension optical performance for freedom in image creation.