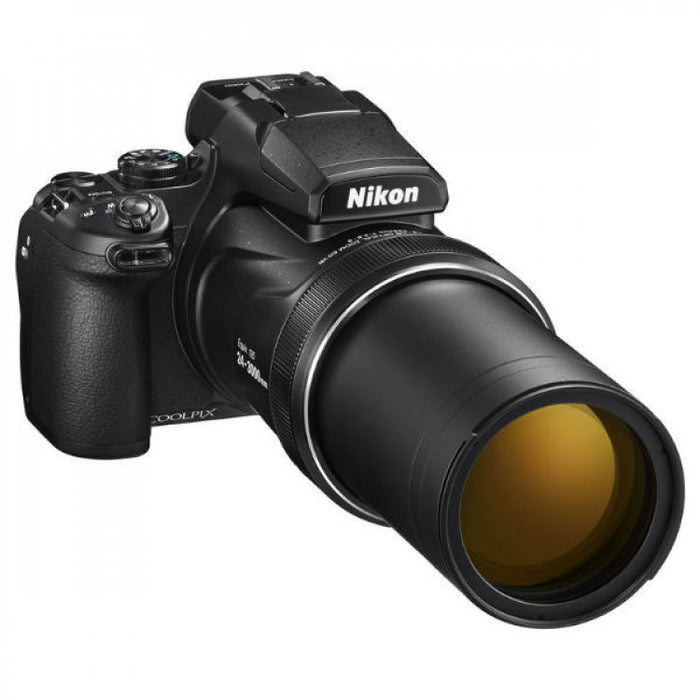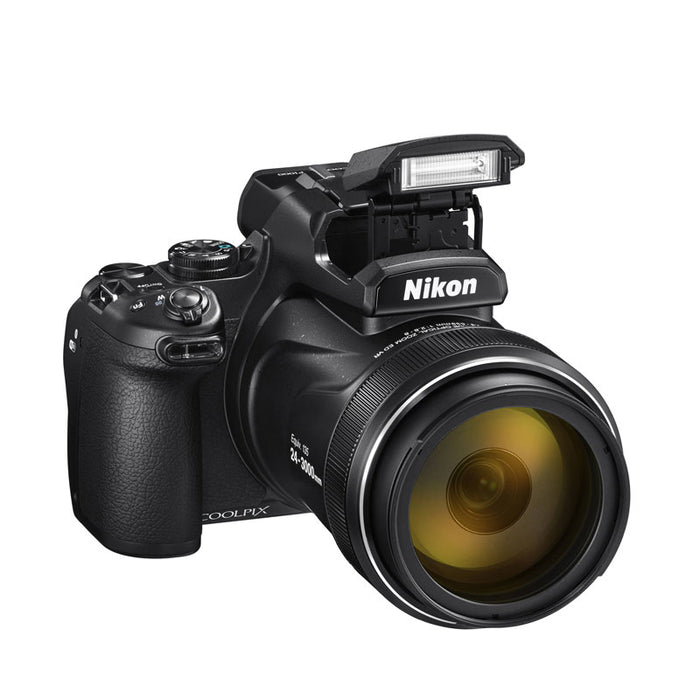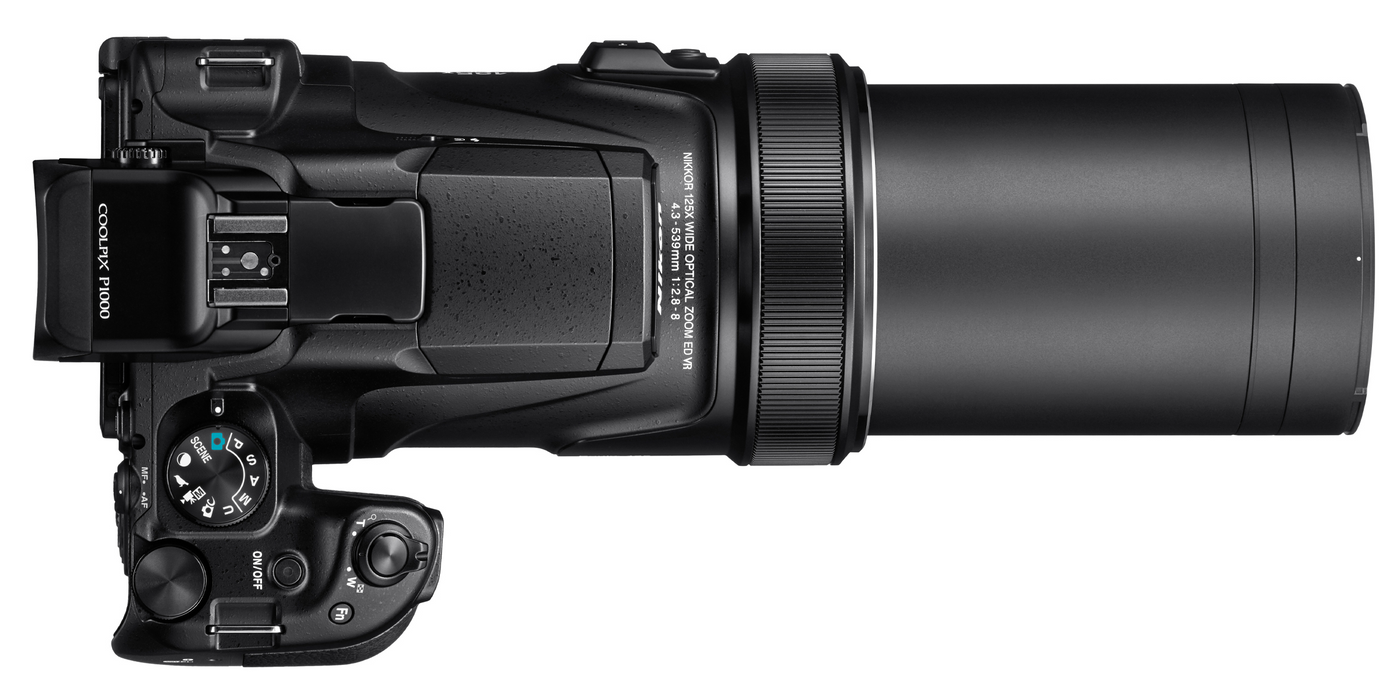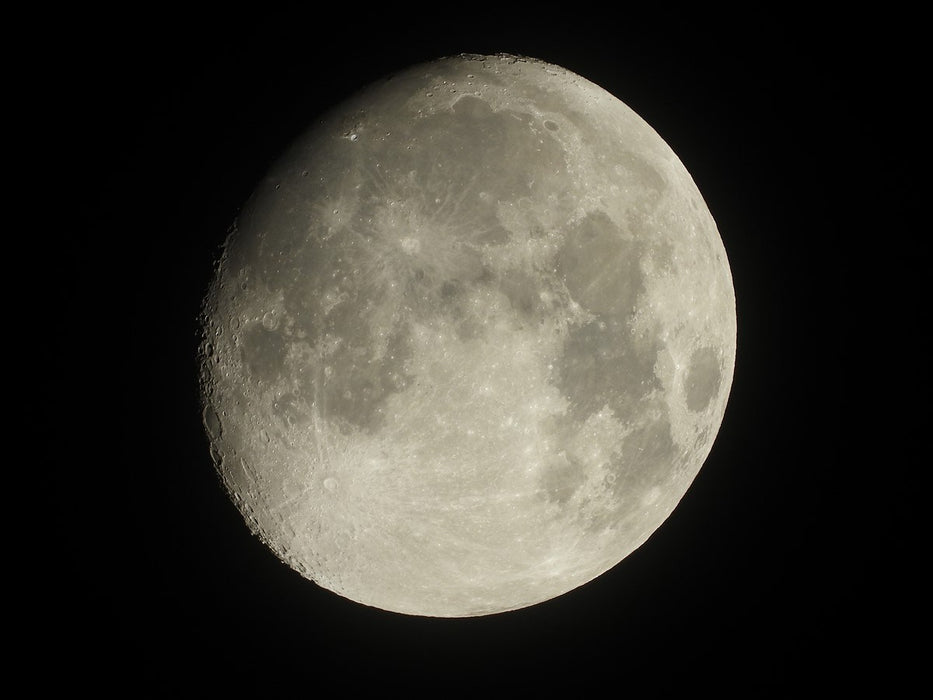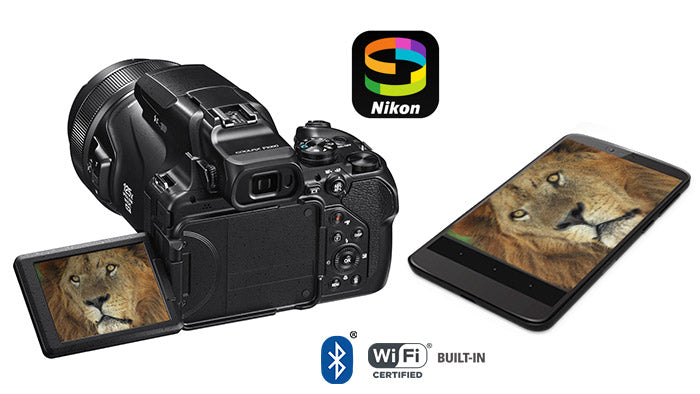 Nikon COOLPIX P1000 Digital Compact Camera
Exceptional power to reach out with 24 mm to 3000 mm optical zoom and Dynamic Fine Zoom up to 6000 mm
Introducing a new contender in the world of optical zoom. Inspired by the legacy of the COOLPIX P900, meet the incredible P1000. See a new kind of super-telephoto shooting unleashed with its impressive ability to zoom up to 3000mm, whilst maintaining an extremely high level of clarity with every shot. Experience its streamlined operations that ensures those perfect photographic moments are never missed, and its comprehensive video shooting functions that allow you to film beautiful scenes in crisp 4K UHD. With a comprehensive suite of accessory systems, this camera gives you that technological edge for those looking to take their photography to the next level.
Feel the exceptional power of ultimate zoom and excellent quality. The 125x optical zoom lens offers ultra telephoto performance equivalent to 3000 mm*1, with which you can even capture the textural details of a moon's craters. The COOLPIX P1000 also features 250x*2 Dynamic Fine Zoom equivalent to 6000 mm angle that offers a zoom experience far beyond the ordinary. Use the Moon and Bird watching modes to zoom in to those subjects at the touch of a button. Since high resolution is afforded at every range from wide to tight, you get clear images, as well as beautiful bokeh, for a higher level of photographic expression.
*1 35 mm format equivalent. *2 Magnification of Dynamic Fine Zoom is calculated from the maximum wide-angle position of optical zoom.
Freely choose the shooting style you're comfortable with
Capture new and exciting angles by experimenting with the large, easy-to-see 8.1 cm/3.2-in. Vari-angle TFT LCD monitor. For enhanced visibility under bright light even outdoors, count on the viewfinder featuring a super high-resolution 2359k-dot organic EL (OLED) display to clearly deliver the scene. The smart Eye-Sensor automatically switches from monitor to viewfinder and vice versa instantaneously, while shooting or just checking the image.
Crystal clear pictures without blurring
There is virtually no need to worry about image blurring even at high magnification thanks to the Dual Detect Optical VR (Vibration Reduction), which is equivalent to shooting at a 5.0-stop higher shutter speed*. Make the picture turn out closer to your intended composition by setting the VR to "framing first" in the Normal or Active mode, which reduces the gap between what you see in the viewfinder and the captured image.
*Based on CIPA Standards, measured at approx. 350 mm (35 mm format equivalent).
Bring beauty to life with 4K resolution movies with stereo sound
You can record superior quality 4K UHD/30p or 25p movies with 24 mm to 3000 mm equivalent angle, full of ambience even to the minute details. For even more lifelike movies complete with stereo sound, use an external microphone through the external microphone connector. Now you can capture moments with their full potential, unlike you could with conventional continuous shooting, as it is possible to crop out still images from 4K resolution recordings. What's more, it supports Clean HDMI out to broaden the use of your video data.
High performance to offer excellent operability
The COOLPIX P1000 is easy to hold and provides intuitive access to controls. For instance, use the Focus-mode selector to switch between MF and AF with ease while shooting; when in MF the Control ring is used to focus manually, and in AF to adjust functions such as exposure compensation, white balance, and ISO sensitivity. Also, if you lose sight of your subject in telephoto, the Snap-Back zoom button quickly widens the visible area, making it easy to find the subject again. The Side zoom control itself is positioned to improve shooting usability, even for movies. So many features fill your grasp with uncommon usability.
Expandability to make the most of 3000 mm telephoto photography
Maximize the capabilities of this multi-talented camera with a comprehensive range of accessories. The camera is equipped with an Accessory terminal and Accessory shoe, as well as 77 mm filter compatibility that let you expand the camera's functionality with a rich selection of dedicated accessories and SLR accessories.
SLR-quality with vast image-making freedom
The COOLPIX P1000 supports RAW (NRW) file that allows you to freely modify image settings including white balance, exposure and color reproduction without worrying about degrading the original. Take creative control the easy way with COOLPIX Picture Control, which provides four preset modes — Standard, Neutral, Vivid, and Monochrome — plus two you can customize to your liking.
Share what you shoot immediately with SnapBridge
Tell your story visually with ultra-zoom images taken using the COOLPIX P1000 by sharing on social media via SnapBridge*1. It uses Bluetooth® Low Energy (BLE) to maintain a constant, low-power connection between your camera and a smartphone or tablet. So you can keep your smartphone safely tucked away in your pocket, or your tablet in your bag, while photos are automatically transferred to them as you shoot.
Nikon Coolpix P1000 Super-Telephoto Digital Camera
Strap
LC-77 Lens Cap
EN-EL20a Rechargeable Li-ion Battery
EH-73P Charging AC Adapter
UC-E21 USB Cable
HB-CP1 Bayonet Lens Hood
2 Years Genuine Warranty with Nikon Australia