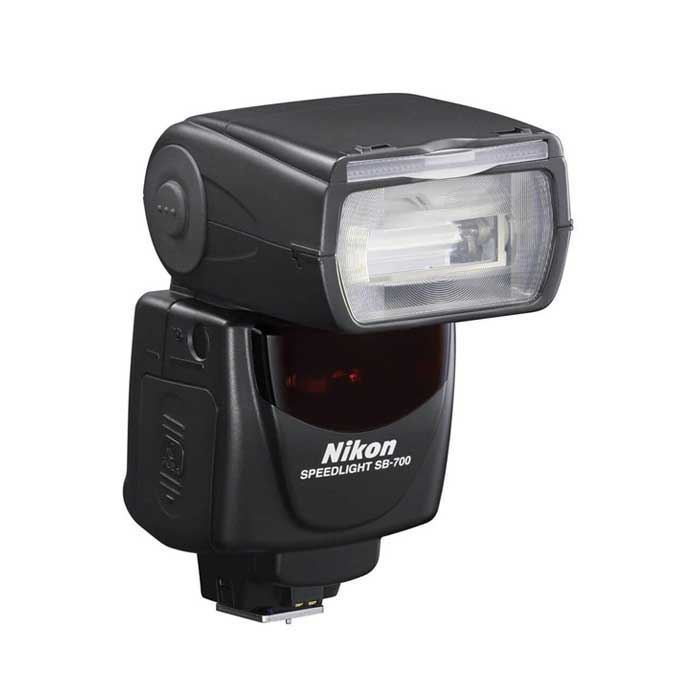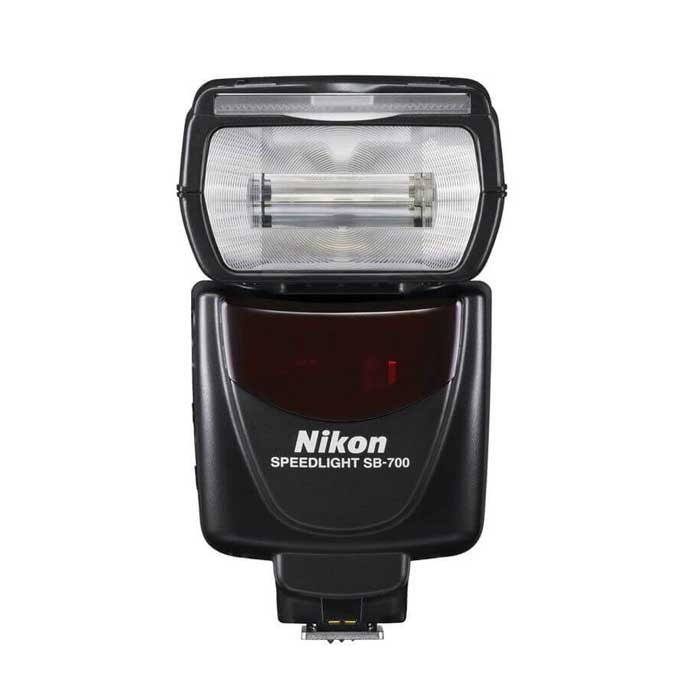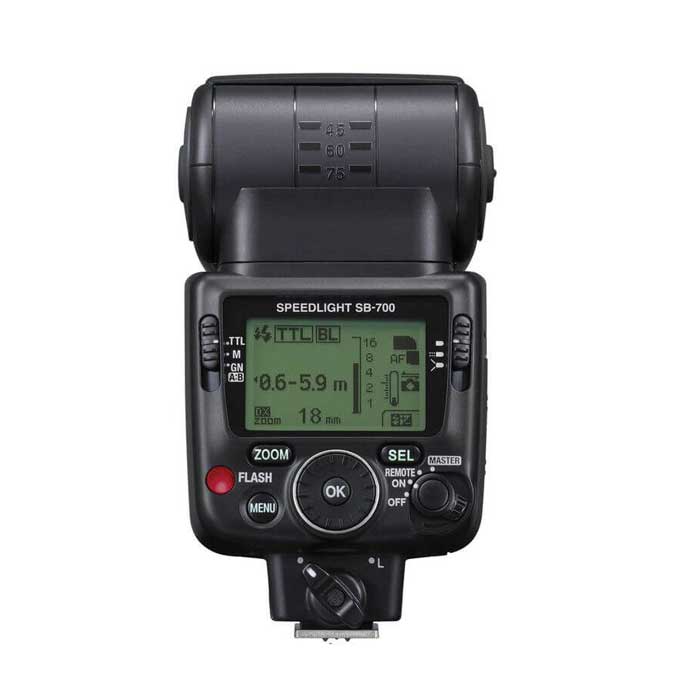 High performance versatile speedlight brings simplicity to on-camera, remote, and multiple flash photography.
Key Features
Portable, Versatile Speedlight Unit
i-TTL Speedlight optimized for use with Nikon's Creative Lighting System (CLS).

Complete Flash Head Positioning Freedom
Bounce 90°up and 7°down with 360° rotation elevates creative lighting freedom.

Wireless Flash Control
Wireless Commander Mode controls up to 2 remote Speedlight groups and an unlimited number of compatible Speedlights. When used as a remote speedlight up to 3 Groups can be selected. Four wireless channel options help manage wireless conflicts in multi-photographer environments.

Choose From 3 Light Distribution Patterns
Using the simple slider switch on the back of the SB-700, you can optimize light quality by selecting Standard for general illumination, Center-weighted for portraits or Even, for groups or interiors.

Color Filter Identification
Automatically identifies mounted hard type color filters and adjusts camera white-balance.* *With select Nikon digital SLRs

Automatic Format Identification
Automatically senses the FX or DX-format camera in use and optimizes light distribution.

Firmware Updating
Allows uploading of performance enhancement developments.* *With select Nikon digital SLRs

Nikon's Precision i-TTL Flash Control
Delivers precise flash exposures and seamless fill-flash performance—even in challenging lighting situations.

Hot Shoe and Wireless Operation
Use on-camera, as a wireless master, commander or remote light source.

Versatile Auto Power Zoom Coverage
Smoothly covers lenses as wide as 24mm and up to 120mm in FX-format.

Streamlined Controls and Menus
Convenient Rotary Select Dial sets key functions quickly and a prominent Master and Remote control switch simplifies wireless operation.

Flash Tube Overheat Protection
To prevent overheating, flash recycle time increases when SB-700 detects heat build-up.

Flash Value (FV) Lock
Locks in a specific flash output on the main subject, regardless of aperture, composition or the lens' zoom position.* *With select Nikon digital SLRs

Drip-Proof Mounting Foot Cover (Water Guard)*
Provides enhanced moisture protection. *Optional