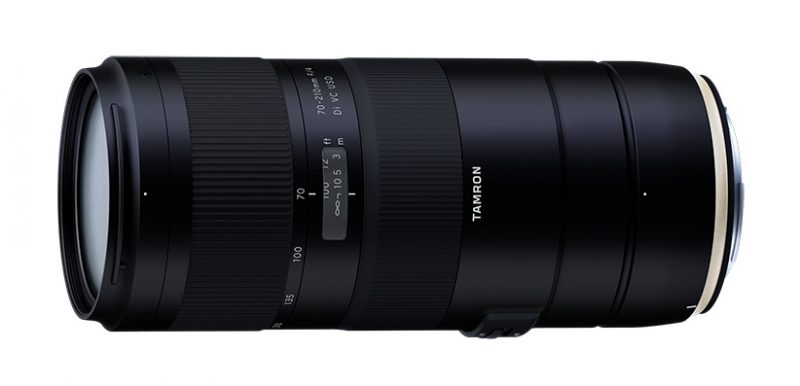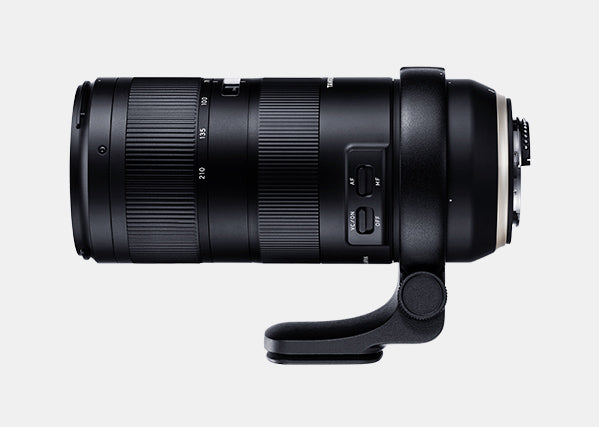 Tamron 70-210mm F/4 Di VC USD Model A034
Partner up with this compact, lightweight, user-friendly telephoto zoom.
Model A034 is a compact telephoto zoom lens for full-frame DSLR cameras. It provides superb optical performance throughout the entire zoom range and features a maximum magnification ratio of 1:3.1, the highest in its class.* The design includes an internal zoom mechanism that provides solid mechanical construction and stable, reliable operation. Model A034 also employs a Dual MPU (Micro-Processing Unit) design, which enables high-speed and high-accuracy AF performance as well as powerful VC (Vibration Compensation) image stabilisation for flexible and versatile use in various situations. For dependable outdoor use, the new telephoto zoom is equipped with Fluorine Coating and Moisture-Resistant Construction.
High-performance telephoto zoom lens with a constant maximum aperture of F/4
Leveraging Tamron's years of know how developing telephoto zoom lenses, Model A034 achieves superb optical performance with high contrast and resolution. The optical construction (20 elements in 14 groups) uses three LD (Low Dispersion) lens elements to effectively compensate for axial and transverse chromatic aberrations, thereby ensuring crisp and crystal clear image quality across the entire frame. Furthermore, Model A034 features a constant maximum aperture of F/4 throughout the entire zoom range, thus providing superior control over depth-of-field and excellent bokeh. Compared to large aperture telephoto zoom lenses, the new A034 is lighter with a weight at just 850 g (30.3 oz) and is more compact with a total length of only 174 mm (6.8 in) for excellent portability. The lighter weight and smaller size make this new lens easier to carry and instantly spring into action.
Class-leading magnification ratio and MOD (Minimum Object Distance)
Model A034 boasts the highest-in-class maximum magnification ratio of 1:3.1 and the shortest-in-class* MOD of 0.95 m (37.4 in). The shorter working distance enables photographers to capture close-up images of small objects like flowers while using a telephoto zoom.
*Among 70-200mm F/4 class interchangeable lenses for full-frame DSLR cameras (as of January, 2018: Tamron)
Highly reliable internal zoom mechanism
Thanks to an internal zoom mechanism, the physical length of the A034 does not change during zooming, thereby minimising changes in the centre of gravity and providing more stable use and operation. In addition, it's not necessary for the photographer to move backwards even when shooting space is limited, for instance, when photographing through a wire mesh fence at a zoo. So-called "zoom creep" is impossible because the overall length never extends. Furthermore, the design provides a very robust and sturdy feeling, and the non-rotating front element makes the use of polarising filters much easier.
High-speed Dual MPU (Micro-Processing Unit)* control system delivers responsive autofocus performance plus outstanding VC (Vibration Compensation) image stabilization
The Dual MPU system includes two high-performance MPUs dedicated to VC processing and lens system control. Both MPUs have a DSP (Digital Signal Processing) block that provides high-speed digital signal processing, improving the computing power of the entire system. This new control system achieves high-speed and precise AF performance as well as assured VC effects.
*A new control system using two high-performance MPUs (micro-processor units).
Optional tripod mount compatible with Arca-Swiss style quick release plates
For rapid attachment to a tripod, an Arca-Swiss style tripod mount is available as an optional accessory. Featuring a hinge-type ring section, connection is easy even when the lens is mounted on a camera. To maximise the advantages of the small and lightweight F/4 zoom lens, the tripod mount is made of lightweight, sturdy magnesium alloy.
Compatible with Tamron tele converter and TAP-in Console
Model A034 is compatible with the TELE CONVERTER 1.4x (Model TC-X14) and TELE CONVERTER 2.0x (Model TC-X20), which increase the focal length of the lens to 1.4 times and 2 times the original, respectively.
It's also compatible with the TAMRON TAP-in Console, an optional accessory that provides a USB connection to a personal computer, enabling users to easily update a lens's firmware as well as customise features including fine adjustments to the AF and VC.