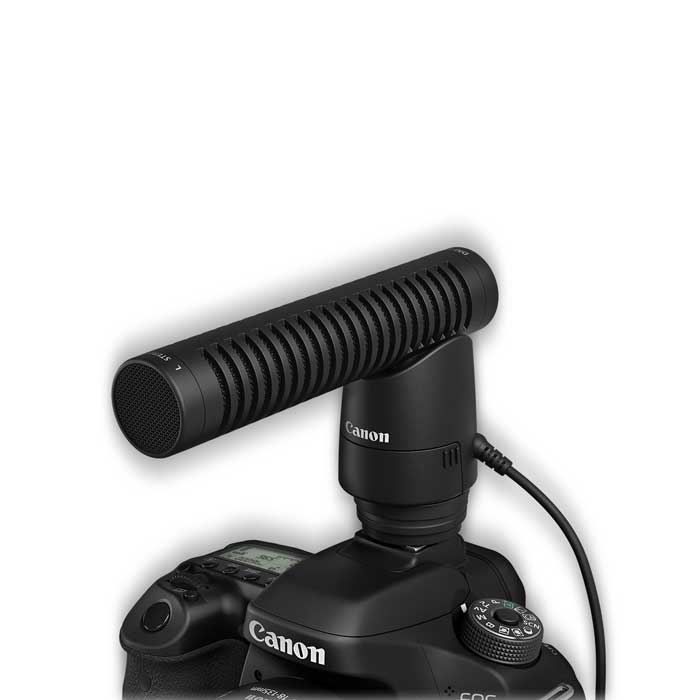 Canon Directional Stereo Microphone
Directional Stereo Microphone DM-E1
Create a superb, clear soundtrack for all your movies.
Capture movie audio with a superb, clear soundtrack.
Create a rich, realistic sound with every film
Capture sound richness from musical tones to the calls of nature with the 50 Hz-16 kHz range. Even the quietest are sensitively recorded at -42 dB.
Benefit from the external shotgun design microphone
Canon's Directional Stereo Microphone DM-E1 easily mounts on a hot shoe and connects to compatible EOS camera's 3.5mm mic sockets for quality results.
Versatile directional capabilities for every location
Easily switch between 90° and 120° patterns for high quality stereo sound or use shotgun (mono) mode to clearly record subjects direct to camera.
Easy to carry for quality sound on location
A compact design makes it easy to carry the DM-E1 Directional Stereo Microphone and its lightweight button lithium battery keeps weight to a minimum.