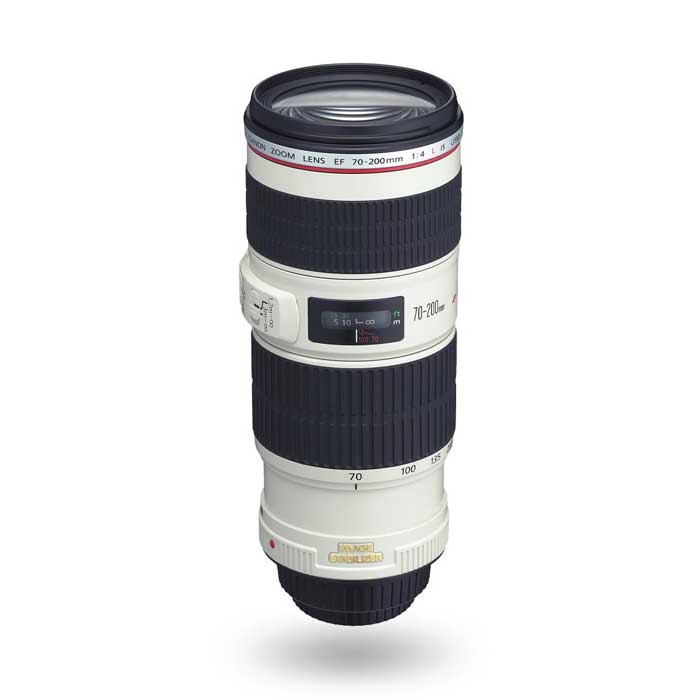 Canon EF 70-200mm f/4L IS II USM
EF 70-200mm f/4L IS USM
The ready for action light and compact telephoto lens.
This telephoto zoom is always ready for action.
Shooting in low light made easy
With its built-in Image Stabilizer, shutter speeds up to 4 stops slower than normal can be used with no perceptible increase in image blur.
Fixed aperture for zoomable quality
The maximum f/4 aperture is available at all focal-length settings, meaning exposure settings will not change as the lens is zoomed through its range.
Create smooth background bokeh
A circular aperture gives out of focus regions a softer, more uniform feel while sharp foreground objects stand out with a smooth blurred background.
Experience L-series quality and performance
The red ring symbolises this lens is part of Canon's L-series - your guarantee of superior performance and handling with dust and water resistance.
EF 70-200MM F/4L IS USM SPECiFICATIONS
Focal Length 70-200mm

Max Aperture f/4

Minimum Aperture 32

Minimum Focusing Distance (m) 1.2

Maximum Magnification (X) 0.21

Number of Lens Groups 15

Number of Lens Elements 20

Number of Aperture Blades 8

Filter size 67

Approx Weight (g) 760

Compatible with extenders Yes

Lens Cap E-67U