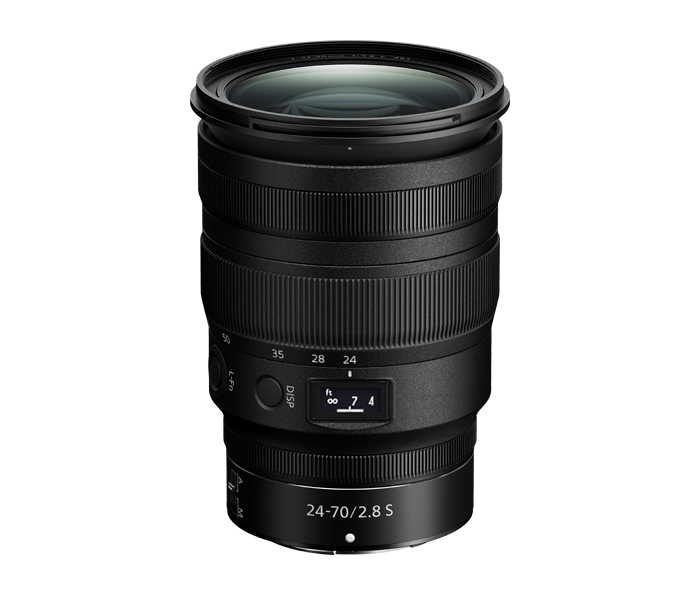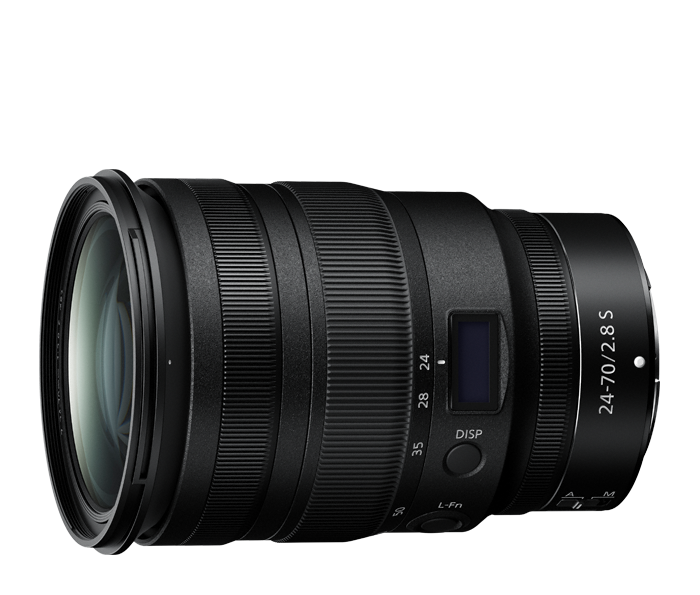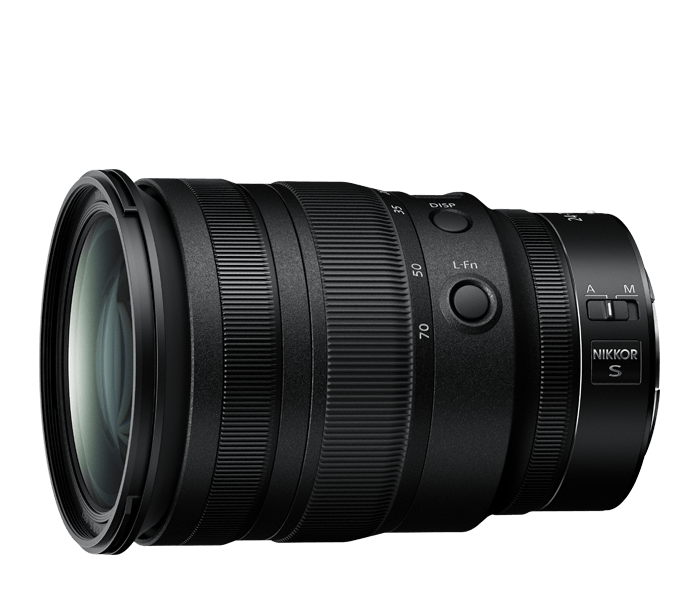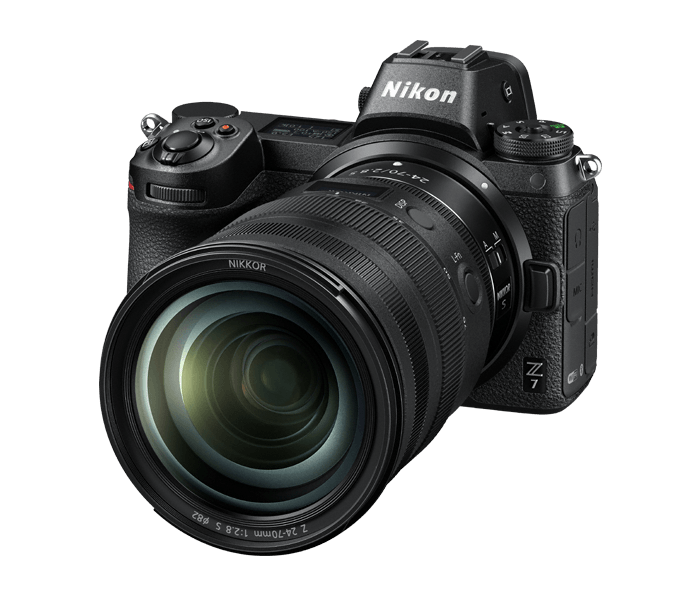 Uncompromising Optical Performance.
Meet the most versatile lens in the Z series stable. A powerful mid-range zoom that's indispensable for a wide range of photo and video applications, from landscapes and street photography to full-length and environmental portraits, all with stunning clarity, high resolution and natural bokeh. Elevated by a new Multi-Focus System, next generation lens flare correction and advanced S-Line features and functionality, the NIKKOR Z 24-70mm f/2.8 S is a must-have lens that marks the sweet spot of performance, precision and optical superiority.
Superior Color and Sharpness
Impressive aberration correction—virtually zero flare, ghosting, coma or chromatic, spherical and axial aberration, even at the far edges of the frame. Plus dirt, dust and water-repelling safeguards.
Bright. Fast. Stunning.
The dazzling depth of an f/2.8
With an f/2.8 constant maximum aperture, exposure is consistent across the entire zoom range. Wide open, subjects pop from beautifully blurred backgrounds. The speed and brightness of the NIKKOR Z 24-70mm f/2.8 S enables sharper images handheld at fast shutter speeds—a necessity for capturing portraits. The benefits also extend to video, where bokeh can be used as a storytelling aid to draw out subjects in a way that other lenses simply can't.
Multi-Focus System
Fast, precise focusing, even at close range
Finely detailed, high resolution photography can sometimes be susceptible to lens aberrations, such as color fringing, especially at close ranges. The NIKKOR Z 24-70mm f/2.8 S incorporates an all-new multi-focusing system, consisting of two AF drive units precisely synchronized to deliver fast, accurate autofocusing and drastically reduce aberrations across the entire zoom range.
Optimal Anti-Reflective Performance
When subjects are backlit, incidental light can streak across the frame causing unwanted ghosting, reflections and flaring. To counteract these anomalies and ensure crisp, clean images, the NIKKOR Z 24-70mm f/2.8 S employs two of Nikon's most advanced lens coatings: Nano Crystal Coat for eliminating incidental light from a diagonal direction and new ARNEO Coat for eliminating incidental light from a vertical direction.
Smooth, Fast and Quiet Autofocus
Nikon's Stepping Motor (STM) provides smooth, fast and quiet autofocusing whether shooting stills or video. Where camera noise is distracting or prohibited—street photography, weddings, ceremonies, press conferences and video productions—STM is a silent partner.
A Video Virtuoso
A lens capable of covering the shot list
The NIKKOR Z 24-70mm f/2.8 S epitomizes Z series' steadfast reliability on set or on location with its versatile coverage and enhanced usability geared towards filmmakers of every kind. Cover the basics without switching lenses—from wide establishing shots that set the scene, to medium shots that highlight the subject, to tight close-ups that reveal the details—all at a beautiful f/2.8 aperture. Adjust focus with minimal shifting of the angle of view (known as focus breathing); experience smooth aperture, focus or exposure control via the S Line's signature control ring and near-silent autofocus.