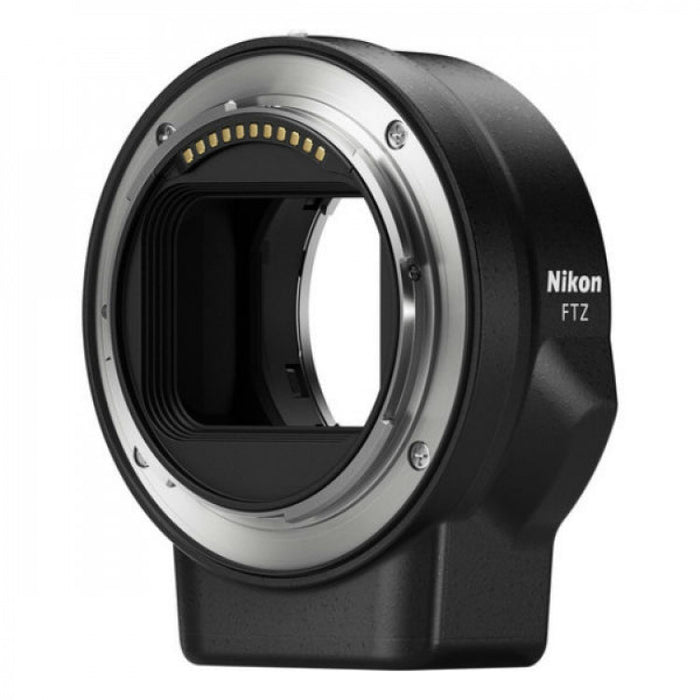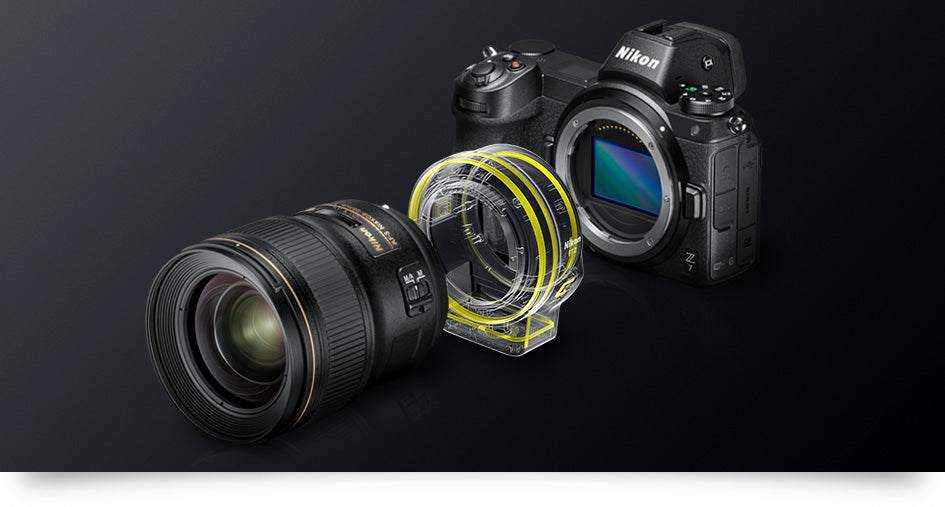 Nikon FTZ II Mount Adapter - F to Z Mount
Extend the superb performance of the new Nikon mirrorless camera system to the vast NIKKOR F lens lineup
Nikon's new mount system plays an essential role in the realization of this unprecedented imaging system. What's more, the Mount Adapter FTZ allows long-time Nikon users to continue utilizing their existing NIKKOR F lenses seamlessly with the new system. Shooting with AE is enabled with a total of approx. 360 types of NIKKOR F lens from AI type onwards, while shooting with AF/AE is available with 93 types of AF-P/AF-S/AF-I lenses, ensuring the same operation as with the new Nikon mirrorless camera system.
Versatility meets innovation with the Mount Adapter FTZ. Attach and use your trusted NIKKOR lens with the new range of Nikon mirrorless cameras. Enjoy a new level of innovation with the flexibility of keeping your favourite NIKKOR lenses in play.
The new Mount Adapter FTZ works with F mount NIKKOR lenses, giving you full access to our new range of mirrorless cameras. Expand the system and choose from a variety of NIKKOR lenses, both existing and new, to discover the latest in photographic innovations from Nikon.