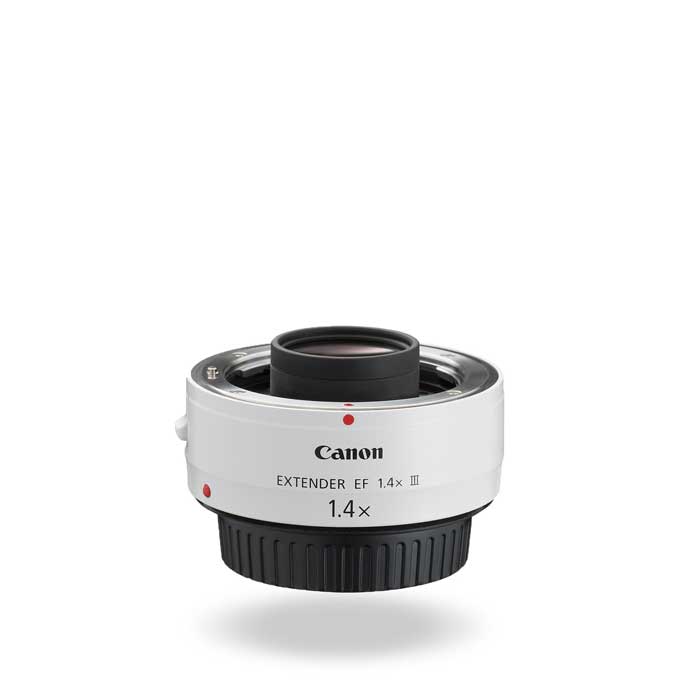 Canon EF Extender 1.4x III
EF Extender 1.4x III
Extend your range with this 1.4x teleconverter.
Extend your focal length for extarodinary images
Working in partnership with your L-Series IS super telephoto lenses, you'll zoom in further for extraordinary detailed and powerful images.
Built for all environments
This extender boasts a coating around the outer edges of the lens elements to reduce flare.
Let the lens and camera do the talking
EF Extender 1.4x III's in-built microprocessor provides accurate transfer of data from the lens and camera every time, everywhere.
The perfect partner for all your L-Series telephoto lenses
This extender is compatible with most telephoto zoom lenses within Canon's L-series range for great choice of shot and location.