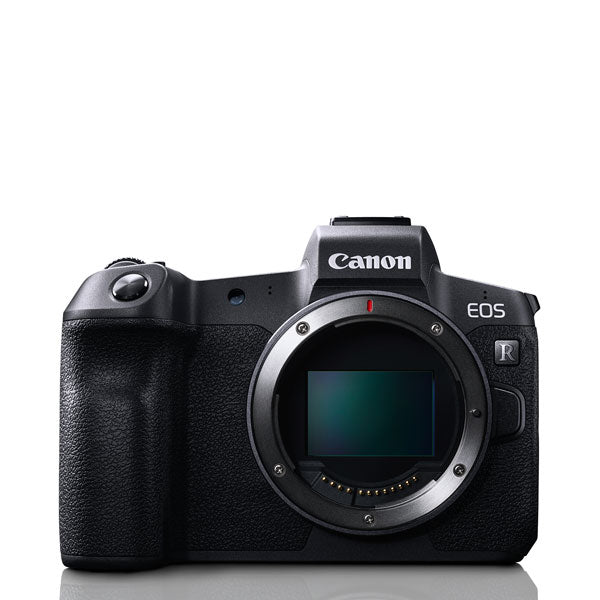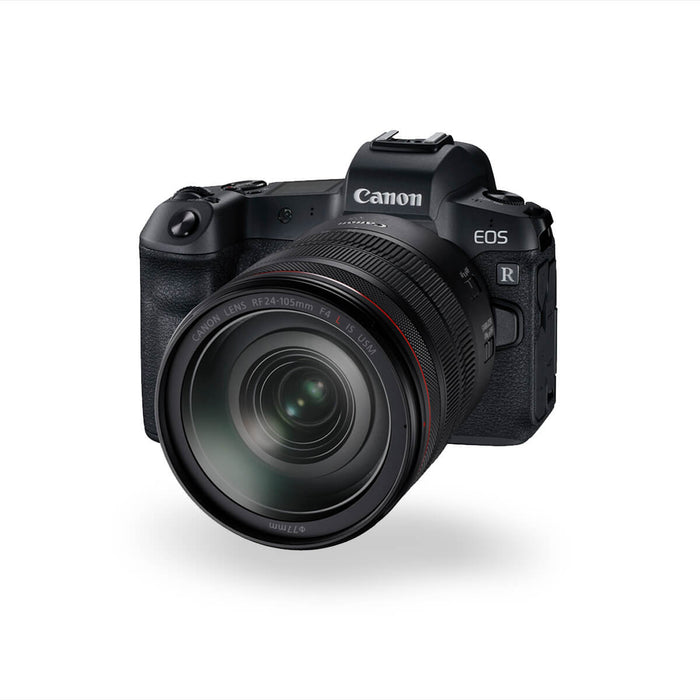 Canon EOS R Full Frame Mirrorless Camera
Rethink Mirrorless
It's time to change how you think. EOS R is a revolutionary new system that enhances performance like never before.
The EOS R resets the standards for speed, detail and intuitive design. Unsurpassed image quality comes to life through the fastest and sharpest lenses. Even in low light, images take on a new dimension with the world's fastest autofocus for a full frame camera. A suite of features including 4K video, lens control ring and viewfinder sit at your fingertips, with a revolutionised body delivering intuitive functionality and operation.
The essential things you need to know about EOS R
With the launch of the EOS R, Canon's first full-frame mirrorless camera and new RF lenses, here are the things you need to know about the latest chapter of innovation.
The RF Lenses
At the core of this new technology are the RF lenses, a new height of optical performance and design never-before-seen. These lenses reach a higher image quality than similar sized EF lenses, and have a deeper focal length.
A new control ring has been added to the end of each RF Lens. The control ring can be customised to control aperture, shutter speed, ISO, or exposure compensation, allowing users to maintain focus on their subjects.
Four lenses have been announced for the new EOS R system:
The Body
The EOS R is a 35mm full-frame mirrorless camera. It is compact, lightweight and does not compromise durability.
A new system, the RF Mount, has the same diameter as the EF mount. The mirrorless design allows lenses to be closer to the sensor, which essentially made the advancements seen in RF lenses possible for developers. The new RF Mount is 54mm inner diameter and the flange back has been reduced by more than 50 per cent.
Eight electronic touch points within the EF mount have grown to twelve on two levels to boost speed of communication, quality and withstand wear.
Designers have maintained the classic Canon grip. There are noticeably less buttons than previous cameras, and the controls are fully customisable through intuitive menus for ease-of-shooting.
At the point of touch for the right thumb is a new multi-function touch bar. It's activated with a one-second hold down and has three settings: swipe right, press left and press right which can be completely customised for the user and will perform different tasks when shooting movies, stills or reviewing images in playback mode.
Usability
The OLED Electronic Viewfinder has remarkably high-resolution with 3.69 million dots, designed to allow users to perform all-important functions while looking through the viewfinder for a more immersive shooting experience.
There are 5655 available AF point positions. The EOS R shoots 30.3 megapixels and has an ISO range of 100-40000.
The vari-angle screen with full touch control allows users to shoot live view, select focus points, review images and navigate the familiar Canon menu system easily.
Communication
Canon's inbuilt image processing has been refined with a new Dual Pixel CMOS AF and DIGIC 8 technology.
These offer the incredibly fast AF shooting capabilities locking focus in as little as 0.05 seconds. The AF performs especially well in extreme low-light conditions down to EV-6*.
Eye detect AF, silent shooting and new Touch & Drag AF functionality provides an intuitively new way of shooting.
Compatibility
There are three lens adapters available to use EF and EF-S lenses on the EOS R:
- Lens Mount Adapter EF-EOSR simply enables connection between the EOS R and EF or EF-S lenses with no loss of quality or AF speed
- Control ring mount adapter EF-EOS adds lens control ring function for adjustment of aperture, ISO, shutter speed or exposure compensation on any EF or EF-S lens
- Drop-in filter mount adapter EF-EOSR allows a variable ND filter or a Circular Polarising filter to be added in to the lens mount adapter
The EOS R uses the same LP-E6N batteries as the 1DX, 5D, 6D, 7D and 80D and ships with an LC-ECE6 battery charger in the box. Fully charged each battery will take approximately 370 shots.
The BG-E22 battery grip, which holds two LP-E6N batteries, provides a flash sync terminal and an additional shutter button for comfortable portrait shooting.
All of Canon's Speedlite flashguns with their dynamic range are compatible with the EOS R.
Video
The EOS R supports recording of 4K at 30fps and Full HD at 60fps. Face-tracking technology is enabled, as well as touch focus.
The vari-angle screen, five-axis image stabilisation, Canon log, 10-bit 4:2:2 output to an external recorder and full audio control (mic input and built in stereo mic) make it extremely versatile for hand-held video