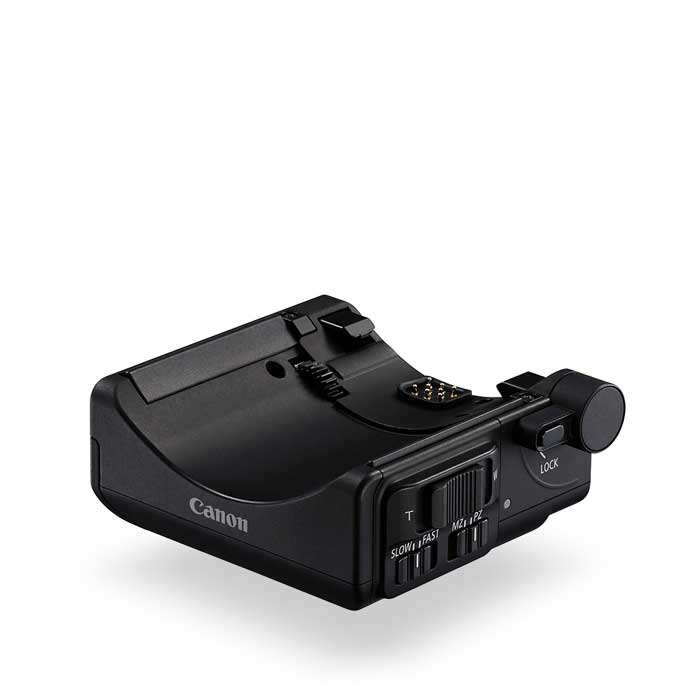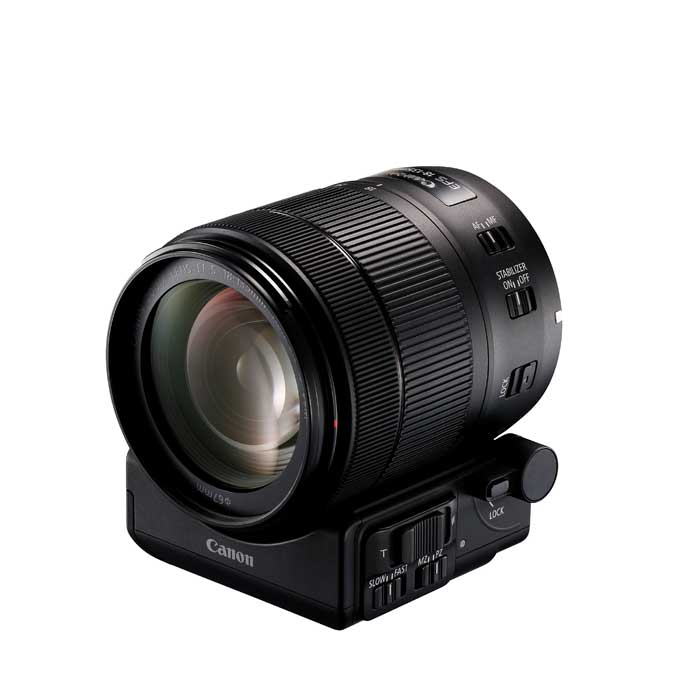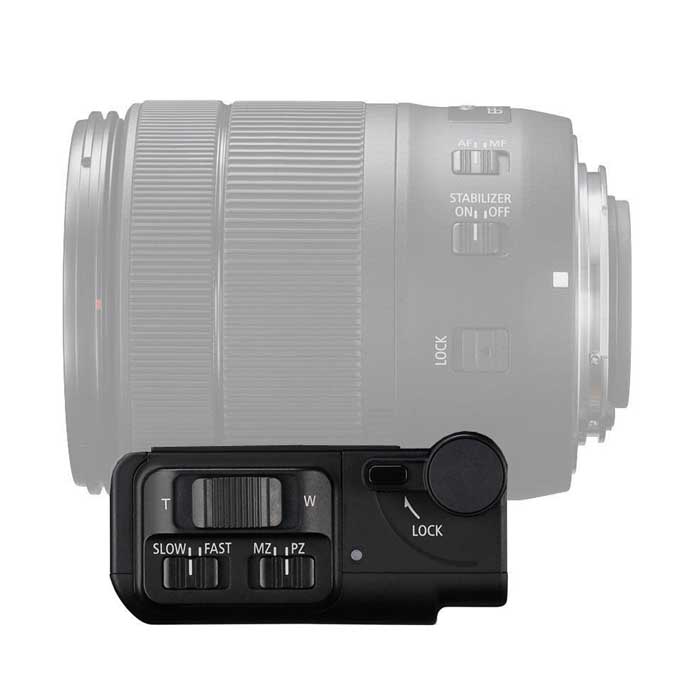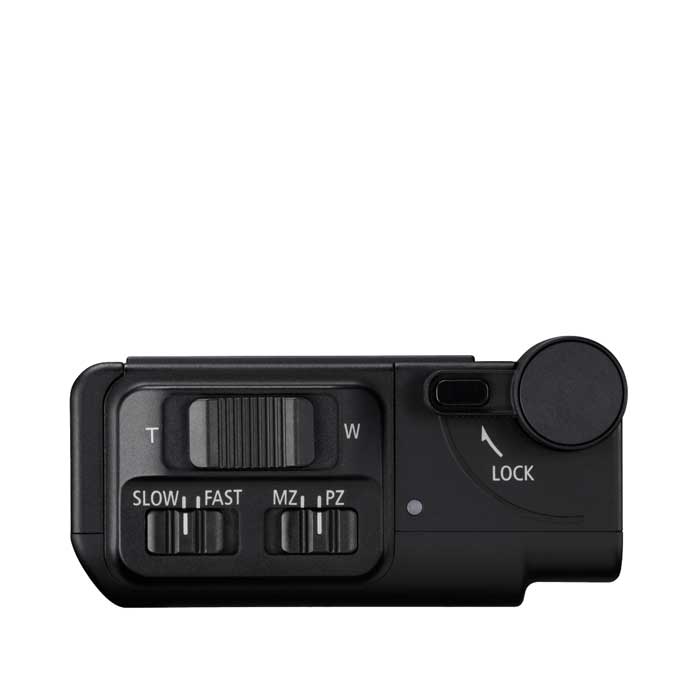 Canon Power Zoom Adapter PZ E1
Power Zoom Adapter PZ E1
Ensure smooth powered zooming for cinematic movies.
Enjoy smoother powered zooming for shooting cinematic quality movies and docos.
Smooth Zooming
Powered zoom control during DSLR movie shooting is easy with the Power Zoom Adapter PZ-E1 attached to Canon's EF-S 18-135mm f/3.5-5.6 IS USM lens.
Easily vary your speed when zooming
Control your zoom using the speed level switch and the zoom lever to suit your image capture preferences.
Use the remote control on your PC or smartphone
When using Canon's EOS 80D DSLR, you can adjust zooming speeds remotely with the power zoom control function paired to your smartphone or computer.