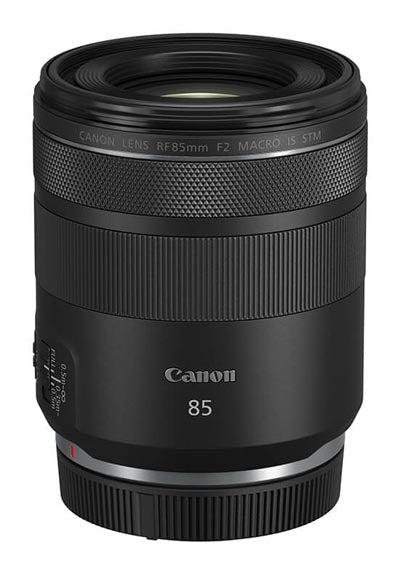 High quality and added value of half macro and Image Stabilization
The RF 85mm f/2 Macro IS STM has high-quality maximum aperture of f/2.0. It includes Image Stabilizer that reduces the effects of camera shake, and incorporates the new added value of half macro to increase the power of expression.
Easily focus on your photography subject

By selecting the range of shooting distance with the range selector switch, this prevents subjects at an unintended distance from being in focus. You can shoot from an appropriate distance, making it perfect for photography of your pets, babies etc.

Lens control ring for fast intuitive shooting

The RF 85mm f/2 Macro IS STM features Canon's new lens control ring offering customisable control over aperture, shutter speed, ISO or exposure compensation.