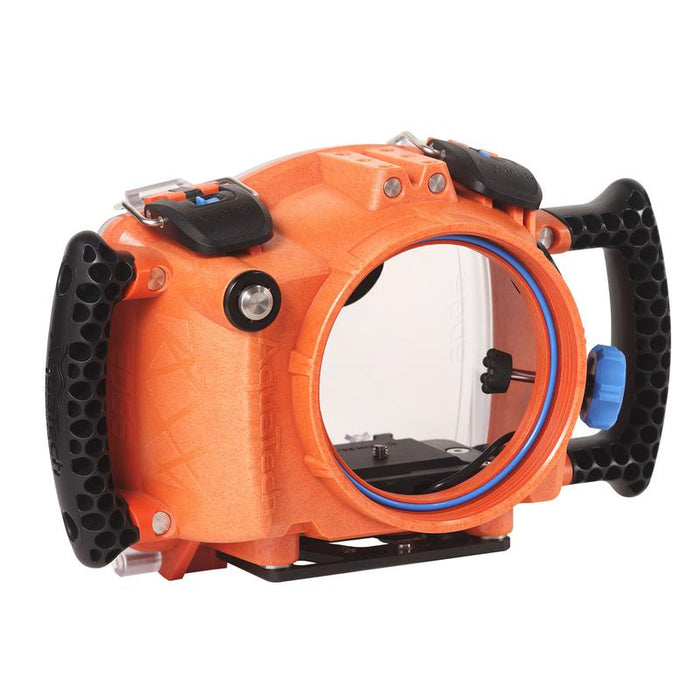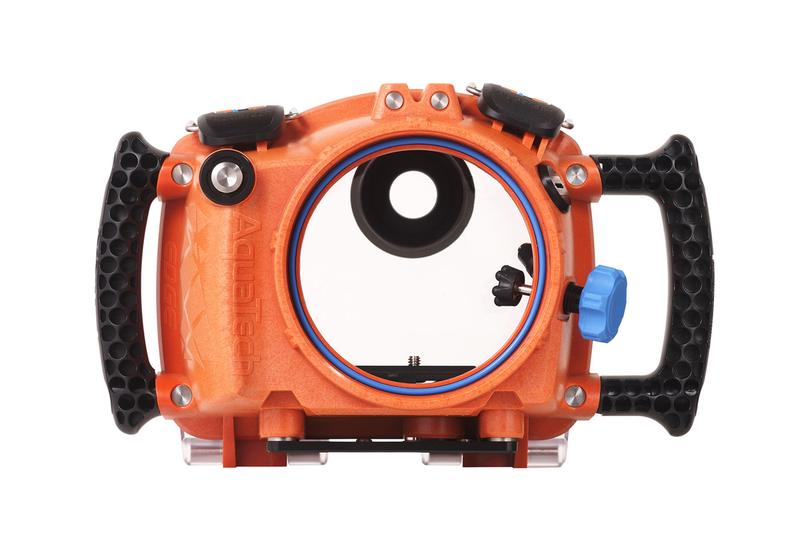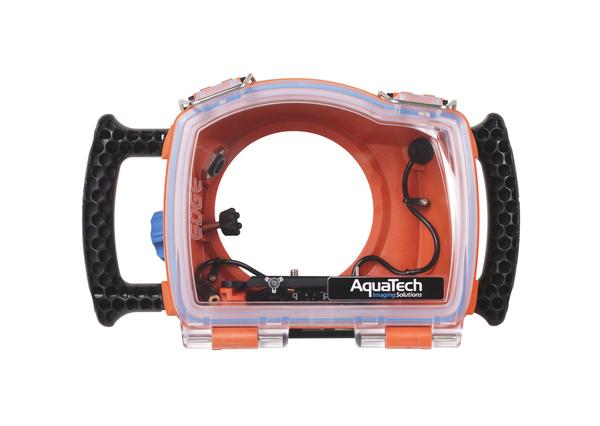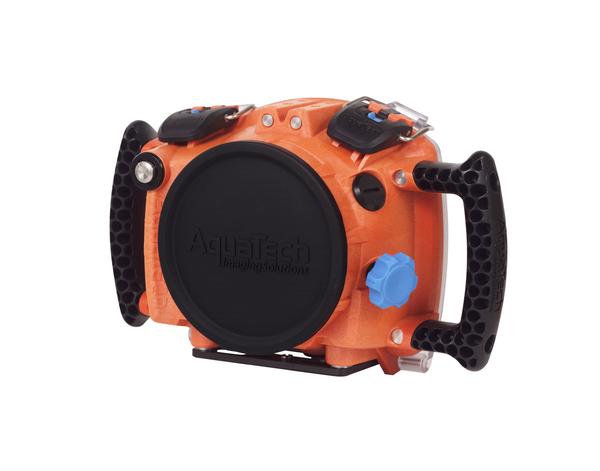 Aquatech EDGE BASE Water Housings
The EDGE BASE Water Housing is a culmination of the design principles AquaTech has been perfecting for over 20 years. Our newest Housing the EDGE is designed to meet the evolving needs of professional photographers, prosumers and enthusiasts, alike. Simply put, the EDGE is our most compact, advanced, and ergonomic Housing design ever produced by AquaTech.
Featuring a completely redesigned clip system the EDGE is a bold step forward for AquaTech. The more ergonomic design allows for effortless shooting in either portrait or landscape mode. The reduced form factor of the EDGE allows the Sport Housing to glide effortlessly through the water. No matter what you are trying to capture, The EDGE is an indispensable addition to your photography gear setup.
The EDGE Water Housing is compatible with our interchangeable P-Series ports, which support a robust array of lenses. Camera control is limited as BASE housings do not have any buttons or dials on the back plate of the housing to control camera function. The dual stage shutter button gives you control over Auto Focus and Shuttler release. The EDGE features a new glass eyepiece that provides superior clarity to the EVF for improved shooting. The raised eyepiece allows for easy locating of the EVF when shooting while blocking out harsh light into the viewfinder.
Capturing video? The EDGE comes with a palm stopper that acts as a comfortable right hand grip for increased stability during video capture. It can also be supplemented with another side handle for an additional purchase to allow for a firmer grip and improved stability. If using the M3 Pistol Grip both handles can be removed.
The new quick release back plate on the EDGE allows for easy access and flexibility. The backplate also self locates so you know that your controls are always lined up correctly. The EDGE Sport Housing is also compatible with our M3 Pistol Grip and is available in either a Grey or Orange color option.