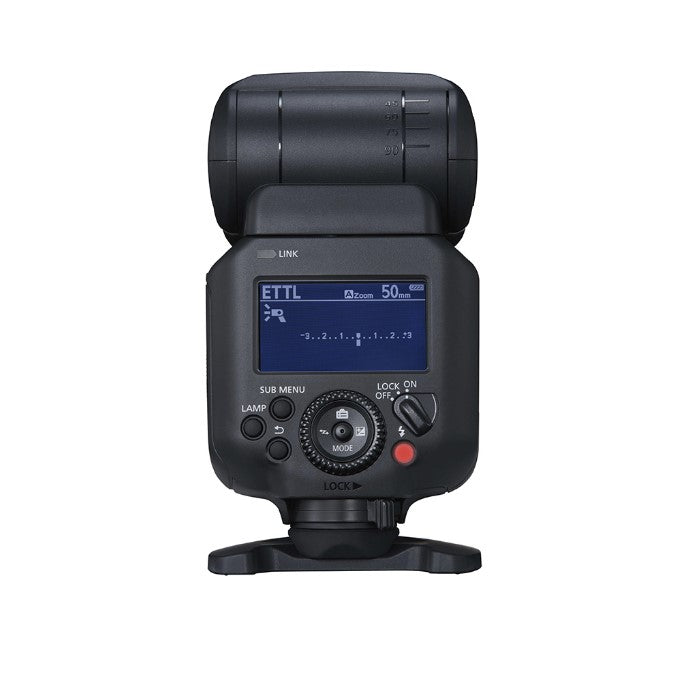 Easy operation when used with selected EOS R series cameras
The Speedlite EL-5 is the first speedlite flash optimised for the next generation EOS R series multi-function shoe. With direct contact points to the camera, experience enhanced functions like high-speed data communication and a dependable power. The Speedlite EL-5 is compatible with EOS R3, EOS R6 Mark II, EOS R7 and EOS R10¹.
Don't miss a scene. The Speedlite EL-5's high-speed flash charging of 0.1 to 1.2 sec and 95 times or more continuous flashes, reliably tracks the moment you want to shoot and helps reduce the time delay between photos. Shoot scenes with movement, such as a dancing, without missing a beat.
Safeguarded where you go. The Speedlite EL-5 has been carefully crated with dustproof and moisture-proof sealing to help protect the flash even in difficult shooting conditions.