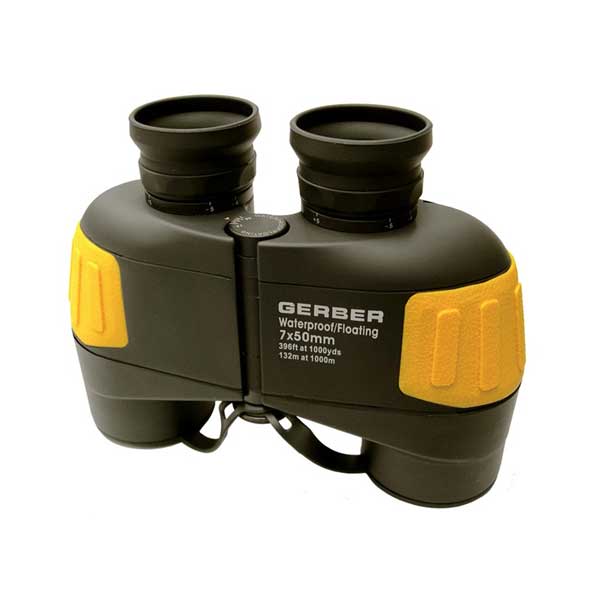 Gerber 7x50 Waterproof Floating Binoculars
Gerber's Marine 7x50 Waterproof Binoculars will float in water should the worst happen! With a magnification of 7x50 they are ideal for sporting events or general viewing alike.
The binoculars include a canvas carry case and soft padded carry strap, and as the front lens covers are permanently attached there is no need to worry about losing them.
Features:
High quality multi-coated optics
individual Focus Porro Prism
7.5 degree field of view
Approx. 8m minimum focus
Weight 840g.