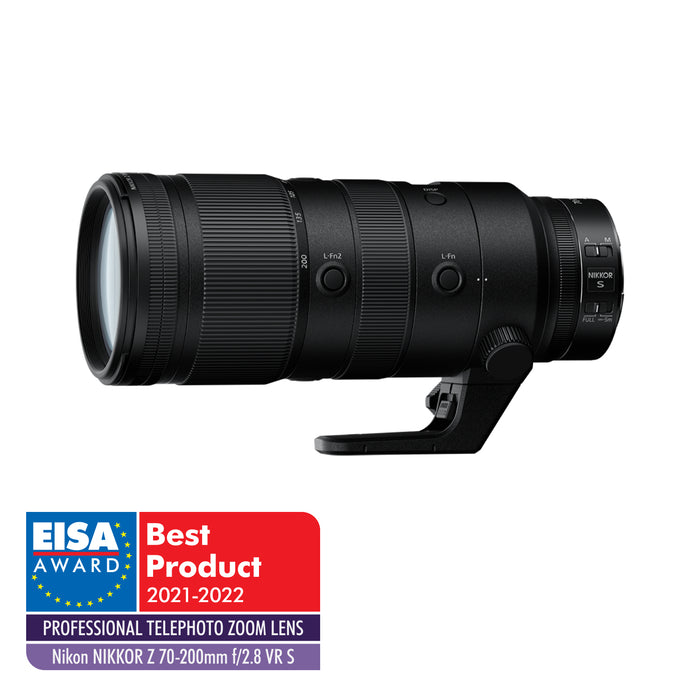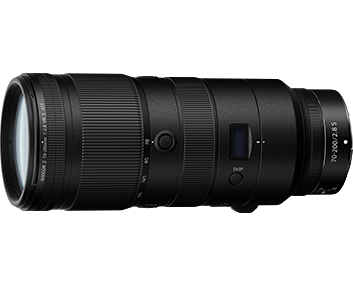 NIKKOR Z 70-200mm f/2.8 S VR
The NIKKOR Z 70-200mm f/2.8 VR S is Nikon's new, fast telephoto zoom lens. Built with professionals in mind, it excels with sports, wildlife and landscape shooting and provides compelling rendering performance for both stills and movies alike. Constructed to impeccable standards of design principles and performance, at approximately 1,360g1, this lens delivers high resolution, stunning bokeh and superior point-image reproduction. Movie-recording performance is an equally high priority, with quiet operation, stable exposure and noteworthy compensation in shifting of the angle of view when adjusting focus. The results are poetry in motion.
This NIKKOR Z 70-200mm f/2.8 VR S pairs seamlessly with the Z mount system, allowing you to make the most of a large mount and achieve stunning optical performance. This lens is built to perform, and its lightweight but durable construction is endowed with dust and drip-resistant protection to be ready for all your adventures.
The impressive telephoto range lets you keep your distance and catch your subject matter undeterred, but zoom distance is only part of the story. The NIKKOR Z 70-200mm f/2.8 VR S delivers superb optical performance.
Gorgeous images of clarity with almost zero colour fringing, the inclusion of a Short-wavelength Refractive (SR) lens element attains highly accurate compensation of chromatic aberration and suppresses colour bleeding by refracting short-wavelength light that is especially difficult to control. This newly-developed SR lens is unique to Nikon and provides outstandingly sharp resolution stills and movies, while achieving a compact lens design. The lens thrives when shooting backlight and diminishes ghost and flare effects, thanks to the inclusion of Nano Crystal Coat and ARNEO Coat elements.
Not to understate other features, such as the multi-focus system and the new autofocus (AF) drive system which was developed to enhance optical performance and is a vital feature for the high-level aberration-correction performance the lens provides. Crisp, clarity is also derived from the Vibration Reduction (VR) effect equivalent to a shutter speed of 5.5 stops2 faster.