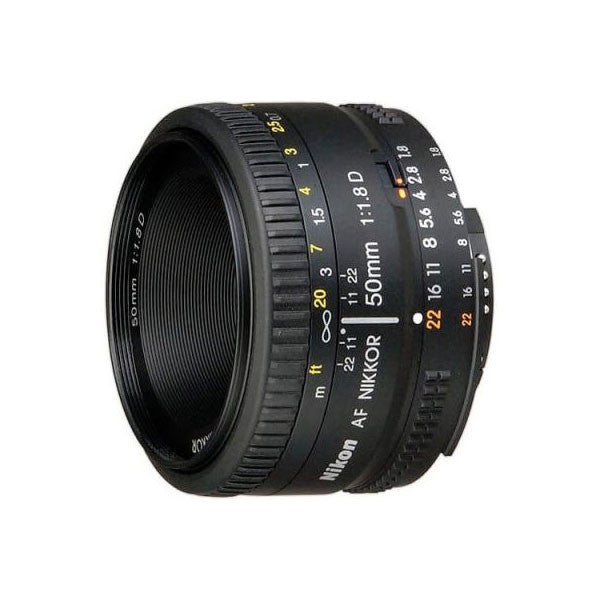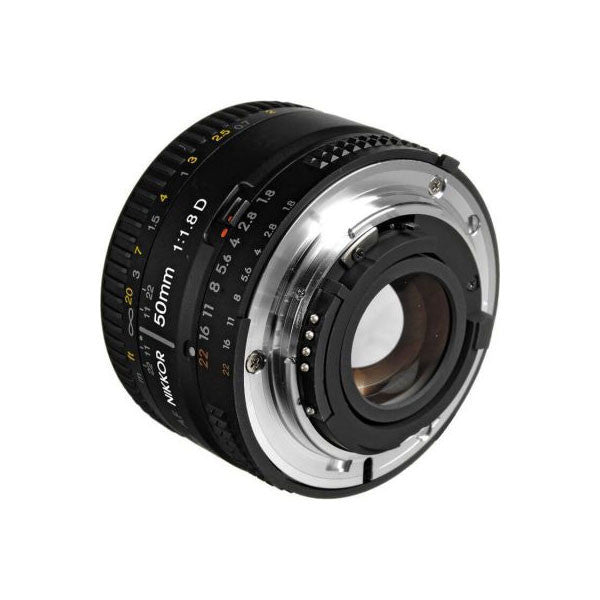 Nikon AF 50mm f/1.8D Lens
This compact and fast, f/1.8 lens is versatile and perfect for travel and portrait pictures as well as general photography.
Affordable, fast f/1.8 prime lens with manual aperture control.
Offering natural image rendering and exceptional sharpness, the AF NIKKOR 50mm f/1.8D is a versatile, affordable prime lens. Extremely compact and lightweight—it weighs approximately 5.5 oz (155 g)— making it a convenient carry-around lens for nearly any shooting opportunity. Its aperture control ring enables smooth manual adjustments during Live View shooting, making it a great video partner, too.