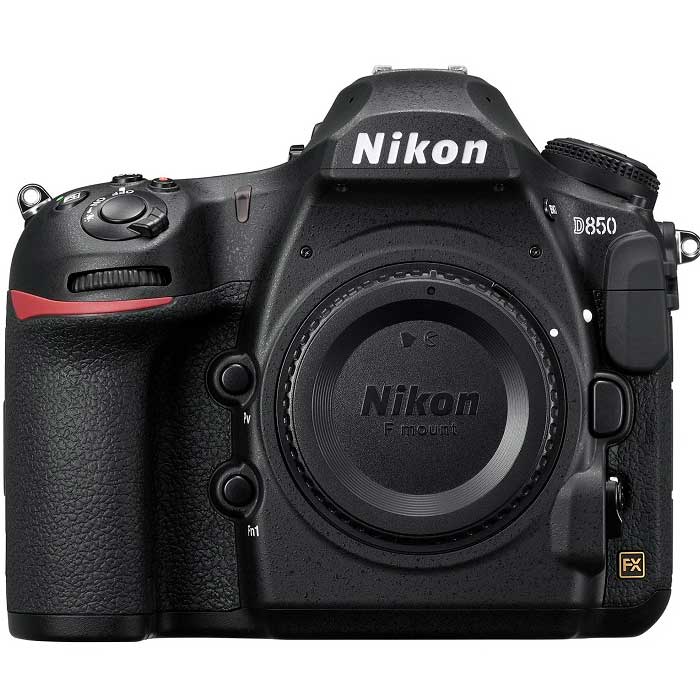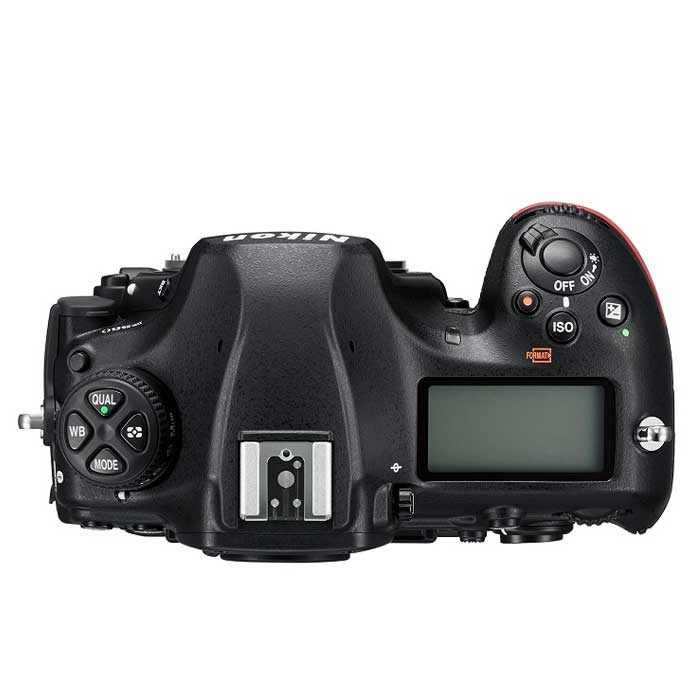 Higher Resolution. Faster Speed. Greater Versatility. In stock now!
I am the difference maker. I am the new Nikon D850.
The search for uncompromising photography and videography performance is over. The Nikon D850 sets remarkable standards of quality with an impressive 45.7 effective megapixels that allows it to capture the most awe-inspiring images and produce phenomenal 8K UHD time-lapse movies. Create epic film masterpieces in full-frame 4K UHD with NIKKOR wide-angle lenses, or prolong exquisite moments with its 120p/100p Full HD slow-motion recording.
It also boasts enhanced superior agility to keep up with the demands of the modern photographer, such as continuous shooting functions at speeds approximately 7fps or 9fps1, superior 153-point autofocus system, and a revolutionary shutter and mirror drive mechanism that improve the stability of the composition and silent interval timer shooting. No matter your subject or interest, you will always be inspired to bring out your best with the game-changing Nikon D850.
All you need to craft a timeless image
Meet the camera that has perfected extraordinary image clarity with its stunning
45.7 effective megapixels, giving you superior enhanced resolution that is impeccably suited to professional large-format poster or canvas print. An ISO
range of 64 to 25600 also allows increased sensitivity and versatility.
Direct stunning content
As a first for Nikon DSLR cameras, full-frame 4K UHD and Full HD footage can
be filmed in both Nikon FX-based and DX-based formats. Record even more
detail in either the 35mm DX-format for greater reach, or the large FX-format
for shallower depth of field and a captivating bokeh effect. Time-lapse and
slow-motion shooting go beyond 8K UHD with silent interval timer shooting at
45 megapixels and 4x (shot at 120/100p, recorded at 30/25p) or 5x
(shot at 120p, recorded at 24p) slow-motion footage.
Power and speed at your fingertips
Harness 7fps or 9fps
 (approx) high-speed continuous shooting to your
advantage and capture precise moments of action. Enhance your abilities with
the superior 153-point autofocus (AF) system and an exclusive AF engine that utilises parallel processing with a sequence control microcomputer so you get
high performance autofocusing even on demanding shoots. The optical
viewfinder boasts 0.75x magnification (approx) – the largest in
Nikon 
DSLR camera history.
Bring out the true colours of every shot
The natural light auto function provides a more accurate white balance while
outdoors, creating more vibrant colours that stand out with every image.
Even the magnificent starry night skies are within your reach, as you benefit
from a metering range that goes down to -3 EV, capable of dealing with
low-light scenarios. The camera also offers reliable remote flash shooting
using Nikon SB-5000
via radio-control.
Maintain your stability even under pressure
From museums to theatres, you will be artfully assisted by the camera's 45-megapixel silent photography for completely noiseless shutter release. The 6 fps
 (approx) continuous silent shooting boosts your ability to capture that
key shot during sound-sensitive situations with animals or athletes.
Additionally, innovative new shutter and mirror drive mechanisms act in
tandem to reduce vibration during shutter release, increasing
Engineered for efficiency
Featuring a tilting 3.2-inch, 2359k-dot touch-screen LCD monitor, the
Nikon D850 enables smoother operation through a wider range of touch
operations – facilitating easier confirmation for composition and images.
The 'focus shift' function automatically adjusts the focus position from
starting point to infinity making it ideal for focus stacking. Edit on-the-go
with the ability of batch processing RAW files directly within the camera.
Turn your negatives into digital keepsakes with the camera's unique
negative digitizer function. In a few simple steps, you can use basic
equipment
5
 to 
convert your negative film, either colour or monochrome,
to 45-megapixel digital photos.The D850 can also be connected to your
TV via HDMI for easier image selection, viewing, and enjoyment of
your newly converted photographs.