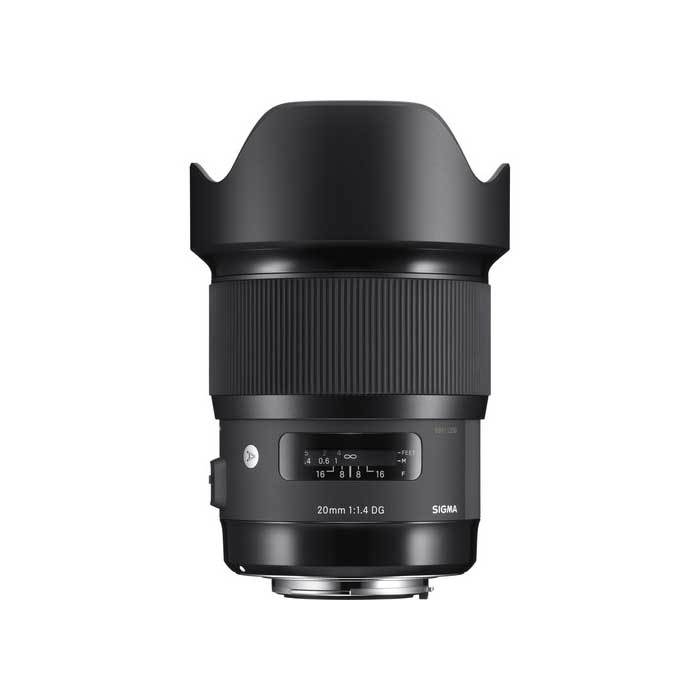 Sigma 20mm f/1.4 DG HSM Art
This revolutionary Sigma 20mm F1.4 DG HSM Art lens is designed to bring out the full potential of ultra-high-megapixel DSLR cameras. With a focal length of 20mm and F1.4 aperture, this lens delivers outstanding large-aperture brightness and bokeh.
Through decades of experience in lens design and Sigma Global Vision lens craftsmanship, the 20mm incorporates both "F" Low Dispersion (FLD) glass, and five Special Low Dispersion (SLD) glass in a design of 15 elements in 11 groups. The combination of advanced optics and optimized lens power distribution minimizes spherical aberration, axial chromatic aberration and field curvature, producing outstanding image quality.
The wide angle and outstanding image quality make this lens great for seascape, cityscape, and astrophotography, as well as for photos in low light, indoor photography, portraits, and event and wedding photography.